Fact or fiction?
Torque dampers: Vibration reducer or just engine bay decoration?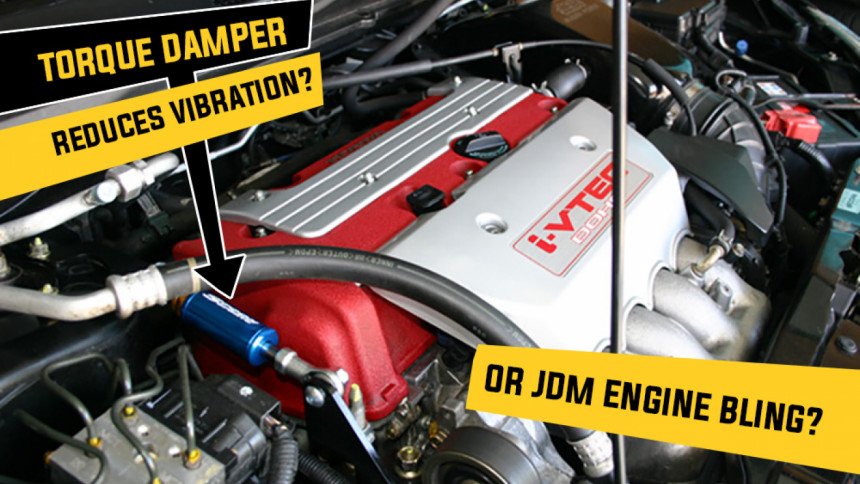 What it is - An engine torque damper is a coilover resembling mini shock absorber which is mounted on the brackets between the engine and the chassis. The science behind it is quite simple-they are basically rubber buffers enclosed in a tube that soaks up engine vibration/ movement. Car modification shops of Bangladesh are starting to import them. They are also cheap and are abundant in eBay.
What you think it does - Fans of the JDM or USDM scene like this shiny contraption as it is thought to assist in reducing engine vibrations affecting the chassis, resulting in smooth and efficient acceleration. Some even think that chassis vibration during engine idles can be fixed by installing torque dampers. Most performance FWD inline motors come with OEM bullet proof engine- transmission harness brackets to ensure smooth gear shifts at higher RPM loads when the motor tends to move dramatically. Yet, the most common reason to install a torque damper amongst the tuners is for smoother transmission.
Win or fail? When a car is tuned to higher performance spec, a lot of suspension enhancement is done to assist all the power stay on the road. But few go through the trouble of upgrading the OEM engine mounts to polyurethane fillings to ensure better absorption of engine movement vibrations at lower and higher RPM loads. Yes these are expensive but far outweigh the benefits that are expected from aftermarket torque dampers. Or if you cannot afford poly mount fillers, just opt for new OEM mounts instead of buying cheap torque dampers. In reality, torque dampers do not really absorb the vibrations of the engine. They transfer the vibrations over to the chassis through the harness point and disrupt the cabin comfort. It also increases dash rattle. Last but not the least, it is one of the culprits to blame for wheel hopping. If your car is for the SHOW, torque damper is the thing to get as they look bling. If your car is for the GO, just stay away from it and get better engine mounts.