Battle of the boxers: Subaru Impreza STI & WRX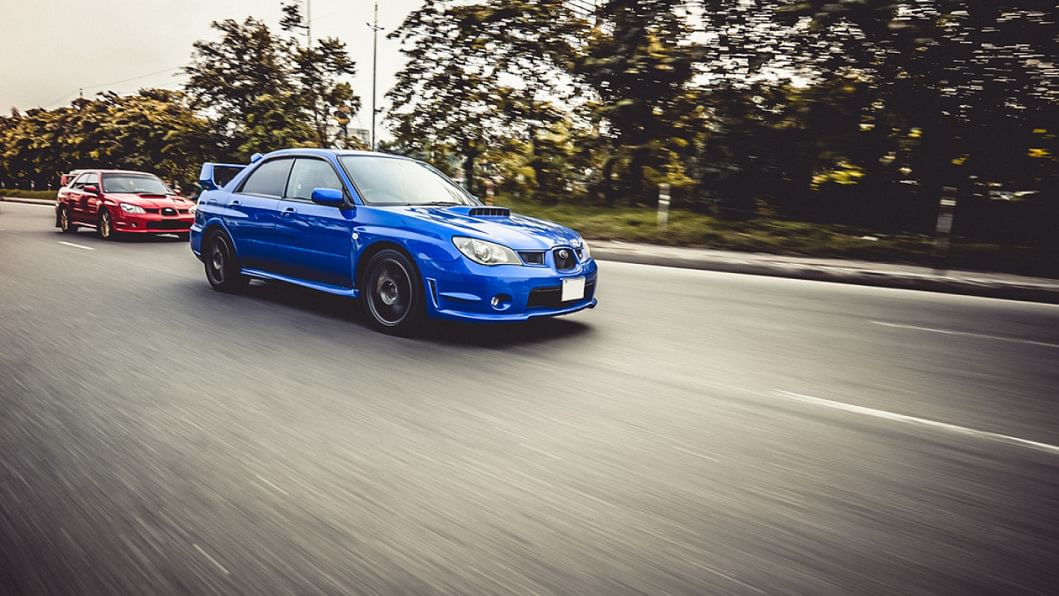 A bunch of friends grew up together. For them, driving means everything. Back in the day, they used to drive around the hood with their family cars. Then it became front wheel drive street machines like Celicas and Levins. All grown up now, they finally settled down with AWD monsters. Couple of weeks back we highlighted one of these cars, a red Evo VI. Today, we bring you the story of two other friends with Scoobies - the battle of two boxers.
Needless to say, Subaru's flat four boxer engine has its own charm. You either like it, or you don't. Take a high revving naturally aspirated motor and chuck in a bad plug - that is what a boxer engine sounds like. But the motors will rocket your WRX/ STi with its overwhelming punch. If you are wondering I'll be talking of the differences between the two, no, I won't. There's just too many of them - engine, turbo, exhaust, intercooler, injectors, transmission, axles, brakes, suspension, seats, interior trim, gauges and many more. But take a quick glance, and they're nearly identical. NEARLY.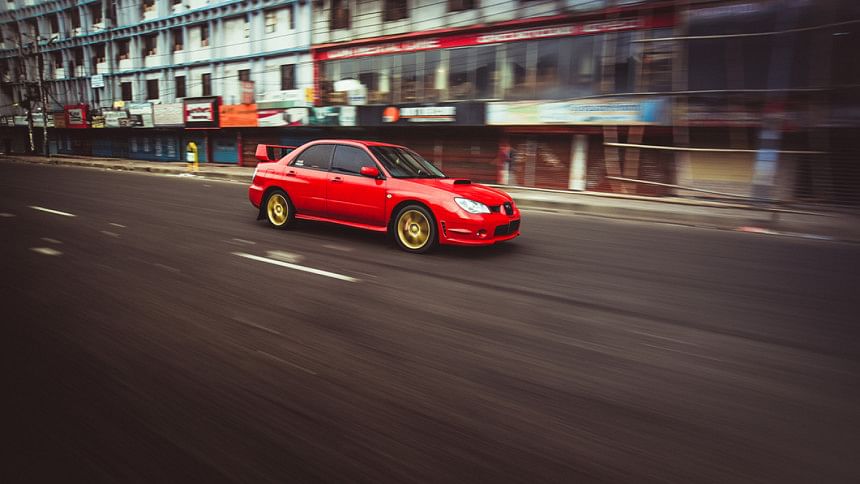 One of the friends, Mithu, wanted something with boost and all wheel drive. Not finding an Evo, he resorted to a second gen facelift "hawk eye" WRX TR edition. The perks? Came with a stock 2.5 litre turbo boxer and a strong 5 speed manual – plenty of room for further upgrades. Immediately after getting the car, Mithu upgraded to a Perrin intake and an AMR exhaust. With a good tune on the stock platform, it now handles 17- 20 psi of boost happily, throwing around 210+ horses at all wheels. Does he want to convert it to a STi? No. But he certainly longs for a larger turbo and more boost.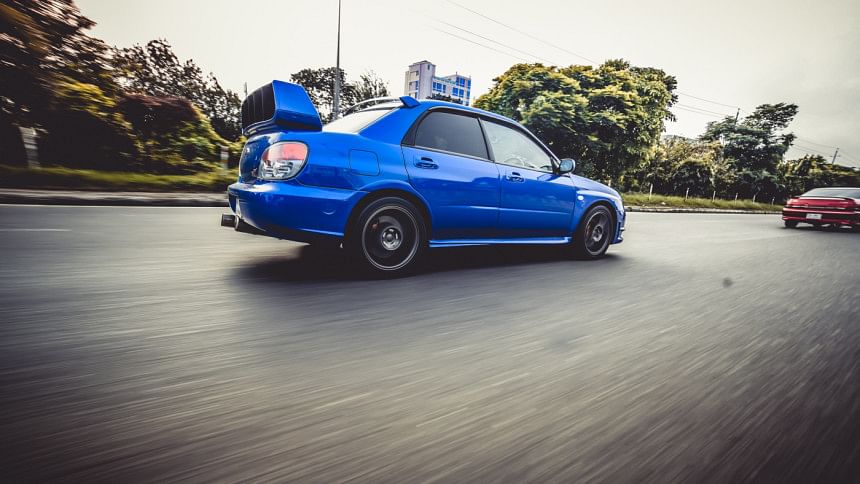 The other friend, who does not like being mentioned, has the hawk eye STi. Furthermore, this STi, like the other STis around, is an Impreza turned to a brapbrap STi. 2.0 litre turbo boxer, smaller displacement than the WRX, but gives out 260+ all wheel horses, even without a proper tune. There is a slight AFR issue going on at the moment with this car, which will be solved soon. Once done, with 23-25 psi of boost, it should see figures past 290 hp. Because this has been done and tested before, the conversion was relatively easier than the Evo VI we featured a while back. It basically involves ripping everything apart from the donor car and meticulously fitting them in the locally sourced shell. A lot of items were imported too – Perrin intake and Fujitsubo turbo back exhaust, Defi gauges and a few other tid-bits. One of the challenges was tackling Bangladesh customs while importing the grippy Advan Neovas. A combination of these stickys and Brembo brakes give enough confidence for you to push the STi to the edge.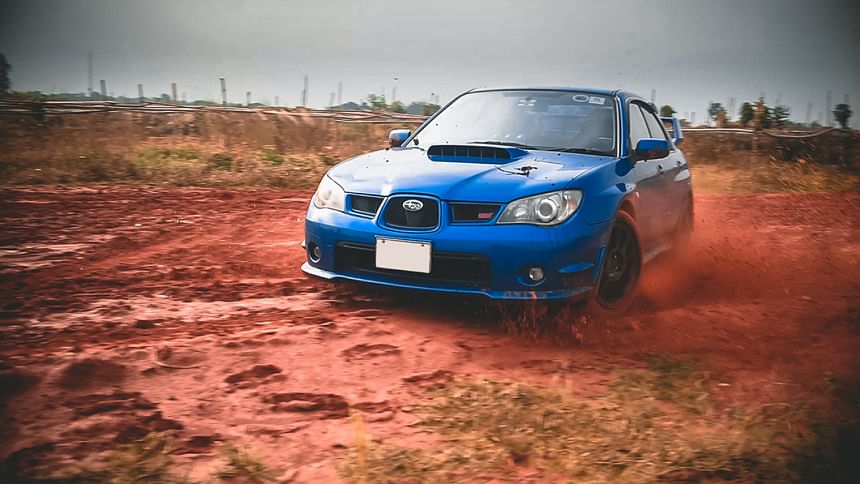 To test these AWD capable vehicles, we took them to a muddy outback. Despite the cars (and us too) being covered with gooey mud all over, they tackled the terrain relatively well. Performance wise, despite the STi being faster, the WRX is more comfy and relaxed. We were jumping and power sliding all over the place, but we were doing so in comfort when in the WRX. Switching to the STi, the same bumps seemed to have amplified, thanks to the much stiffer suspension. Confidence wise, it is certainly more reassuring.
These cars do not get the right outlet to show their true potential in our country. We know for certain these fellows will perhaps never go back to the terrain we pushed them in. For once in their lifetime, these cars enjoyed their natural habitat. In style.