US Open places toilets on court after controversy over long bathroom breaks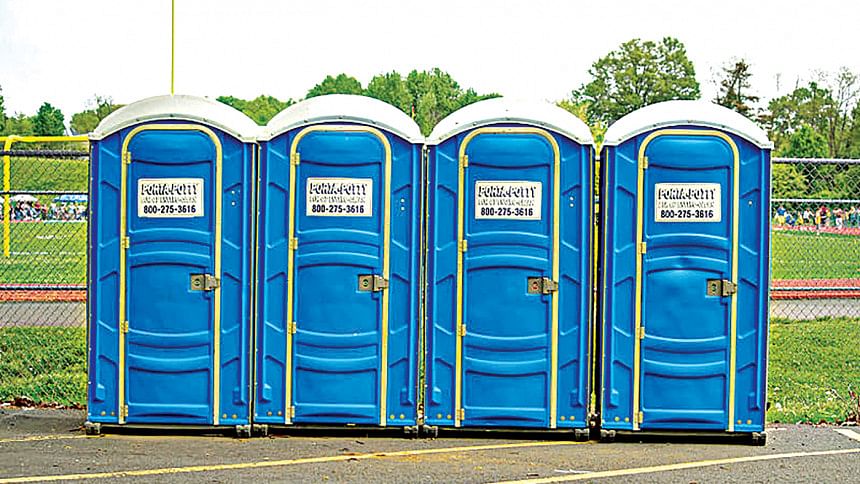 To stop complaints about long bathroom breaks taken by players during matches, the US Open authorities have placed porta potties on court. 
British tennis player Andy Murray started the controversy after losing the first-round match to Stefanos Tsitsipas of Greece, who spent a total of 15 minutes in the toilet during the near five-hour game (match).
Murray complained about it in the press conference for 10 minutes – nearly as much time as Tsitsipas was in the toilet – and now that he has free time after being knocked out in the first round, has spent every day tweeting about it. 
While many thought it was a case of sour grapes from the Scottish athlete, the crowd booed Tsitsipas in his subsequent matches whenever he took a bathroom break, and he did take quite a few. Many other players joined in the criticism.
In a sport already highly prone to whining from its players at every injustice -- imagined or real -- the authorities had to act quickly.
"We cannot give these guys any excuse to complain and moan more than they already do," said an official whose name this correspondent forgot to ask. "They have been complaining about line calls forever and so we have replaced linespersons with machines.
"Similarly, we decided to put two porta potties in each court -- one for each player – so that they can get their opponents out of the toilet and not complain to the umpire about it. There will also be a timer on the door, and when the time is up the door will open automatically."
This would also have the added benefit of speeding up proceedings.
If both players go to their respective toilets at the same time, the one to come out first will be awarded a point.
If both come out at the same time, the umpire will have to say "Deuce", regardless of what they did in there.