Women's Football : Success, challenges and impact beyond the pitch
The Daily Star, in association with K-Sports, organised a roundtable discussion titled 'Women's Football: Success, challenges and impact beyond the pitch' at The Daily Star Centre on April 11. The idea behind the event was to discuss various issues regarding women's football in Bangladesh as the country is scheduled to host the Bangamata Under-19 Women's International Gold Cup, a six-nation invitational tournament, in Dhaka from April 22. The discussant panel featured a cross-section of stakeholders of women's football, including players, coaches, parents, ex-players, development partners, journalists, football organisers at grassroots and central levels. Moderated by The Daily Star's content editor Mohammad Al-Amin, the discussion proved to be a very lively and constructive one as ideas and counter-ideas from different perspectives came up following the keynote speech delivered by The Daily Star's senior reporter Atique Anam. The panel reflected on women's football's start in Bangladesh, the challenges it faced and how far it has come in about a decade and a half. However, the panel agreed that there needs to be a concerted effort from all stakeholders to ensure that the success does not remain confined within age-group teams, but also reaches the senior team. There were various recommendations made by the panel, which can be summed up as: Women's football, in its short history, has been a story of success, of breaking barriers and changing social norms and there needs to be more effort and financing to drive this social revolution forward.
Murel Gomes, former captain of national women's football team
I was a multi-discipline athlete before playing football.
[Hasanuzzaman Khan] Bablu bhai asked me in 2001 to form a team from BJMC to play an exhibition match -- the first ever by a Bangladesh women's team -- against a West Bengal side. We lost and it hurt when we conceded goals, but I knew that I was a part of Bangladesh football history.
But women's football in Bangladesh started much earlier, when Viquarunnisa School principal Hamida Ali oversaw the establishment of a women's football team in 1977.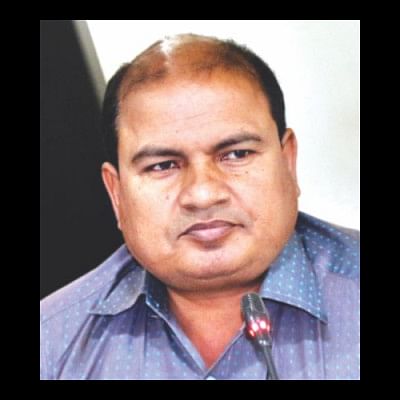 Mohammad Mafizuddin, former teacher and coach of Kalshindur Govt Primary School
In 2011, when Kalshindur Govt Primary School started playing in Bangamata Govt' Primary School Gold Cup at union level, we saw that teams from other schools weren't as competitive since we provided our team adequate training for the tournament. 
The divisional level win against Munshiganj garnered us a lot of our villagers' recognition as the match was aired on TV and that helped reduce the negative perceptions about girls playing football.
I would request BFF to create opportunities for nationally discarded players so that they can continue playing in different leagues and eventually be a part of the national team again. Our current players are mostly under-16 and under-18, and therefore too young for the national team.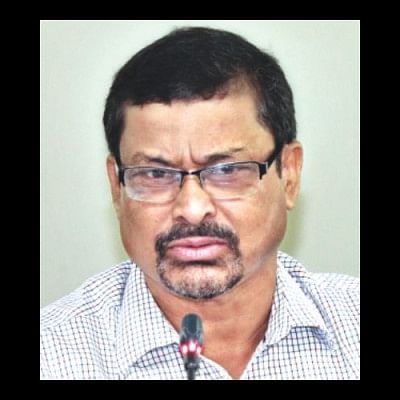 Shah Sufi Md. Ali Reza, deputy director, Directorate of Primary Education
Kalshindur has turned into a brand at grassroots level. We wanted to celebrate their wins and help them go forward. We formed a committee under our ministry to unearth more talent. To form strong teams, we first need to ensure strong organisers. We then need good coaches and referees, suitable playing fields and fan support. Acceptance of women playing football is also important. Kalshindur set a noteworthy example by challenging taboos such as girls playing football in shorts.
Many areas of Bangladesh still don't prioritise women's football and we need to change that. However, I am proud that through the Bangamata Gold Cup, society is becoming more accepting.
Suinu Pru Marma, former national team captain
I have been a part of the women's football team since 2004. Back then, people raised questions about our sportswear and our purpose of playing a male-dominated sport. In 2005, our under-17 girls' team qualified for the AFC Women's Championship in South Korea. Still, people underestimated the capability of the women's soccer team, but their condescension motivated me to excel.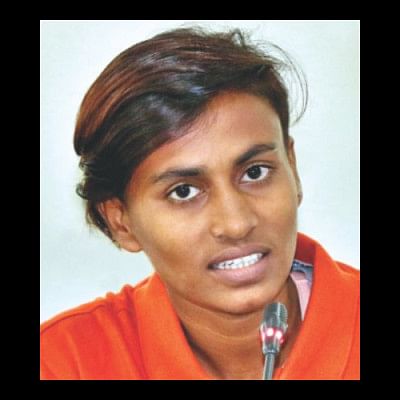 Sabina Khatun, captain of the women's football team
I believe coaches play a big role in nurturing and enhancing the capabilities of players. I have been fortunate to get such guidance. In 2009 and 2010, football players didn't have much facilities; our coach [Golam Rabbani Choton] put in a lot of effort to help us with resources like taking it upon himself to mend torn shoes for us.
Holding leagues is also important to promote women's football. Football is expensive and therefore, significant sponsorship is required, in collaboration with BFF.
Mirona Khatun, footballer-turned-coach
I am grateful to BFF for all the support I received after joining the national team. Our women need to focus on the basic techniques to master the art of playing football. Additionally, we need to learn associated techniques and positions to excel.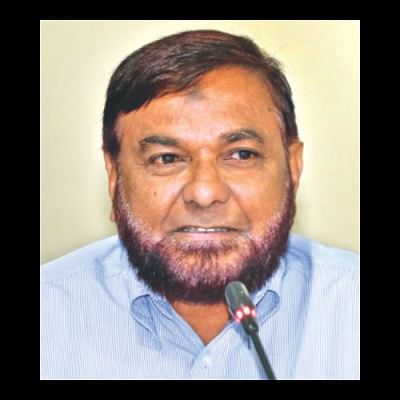 Sirajul Islam Khan, president of Satkhira DFA
The District Football Associations (DFAs) need to function effectively to strengthen the pipeline of football players for the Bangladesh team. The problems associated with district football should be addressed along with the participation of DFA members.
My suggestion is to engage local football coaches or organisers with Bangamata Gold Cup at divisional level. Moreover, DFAs should be directly involved with the tournaments at divisional level instead of the District Sports Associations [DSAs]. After the formation of DFAs, it was challenging to bring our female players to the field as they were being teased by local boys during practice. However, that didn't stop Satkhira from becoming champions at regional level. It is crucial to have separate fields for female players to protect them from harassment.
The physical trainers of girls' institutions at district level should be given basic training by BFF. Sports equipment should be supported through sponsorship and supplied to girls' institutions. Those who play at national level should join seminars in several districts to inspire young female players. Female players should be given monetary incentives so that they can deal with insolvency.
We are immensely proud that Sabina took charge as coach of a male football team in Satkhira.
Basudeb Sarker, father of national footballer Krishna Rani Sarker
I am immensely proud to be the father of Krishna, who not only brought glory to her home but also made us financially strong. Because of my daughter, I am now recognised everywhere I go in my district.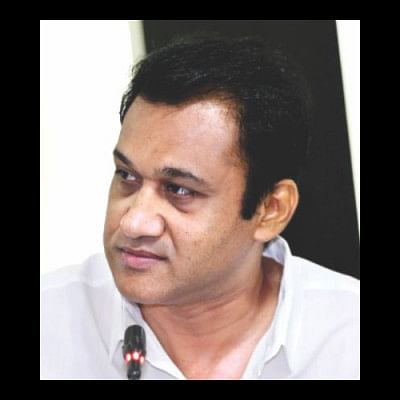 Amer Khan, sports director of Brothers Union
We cannot approach women's football like men's football, especially at club level. Problems immediately emerge when corporate houses, which are supposed to play the role of sponsors, form their own clubs after supporting any club for a certain period of time. This is a negative aspect that directly inhibits the growth of the club. The clubs are not supported financially by any entity. If this continues, football will not see any prospect of success. However, forming district-based women's teams with sponsors' support might yield more positive results than playing in clubs, as club owners only care about landing powerful positions in the BFF.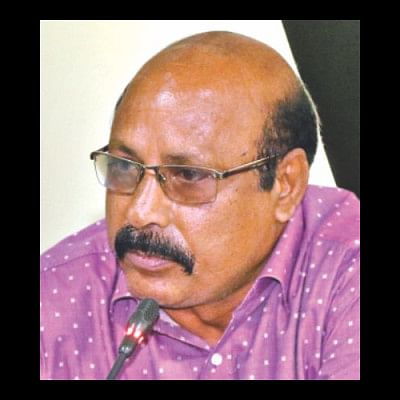 Mosharaf Hossain Badal, goalkeeping coach of Sheikh Jamal Dhanmondi Club
Our women's football team was formed in 2004, a time when women encountered difficulty in participating in any event, let alone football. I was given the responsibility to form the women's football team. My effort to look for players at top girls' institutions proved futile and therefore I decided to look for players in the hill tracts. We gathered 35 girls from three districts -- Bandarban, Khagrachari and Rangamati. BFF continued to support them with sportswear such as boots, socks, jerseys, etc. I trained these girls for a month and later took them to Dhaka for an eight-team tournament that was threatened by fundamentalist groups. Later, when I was asked to form a women's national football team, I chose 30 players from these girls. In a short span, this team played three charity matches at West Bengal and participated in the AFC U-17 tournament in South Korea.
Leagues should be held and club-based matches should take place. However, women's leagues should be arranged at district level so that we can form a good national team with the best players from the leagues.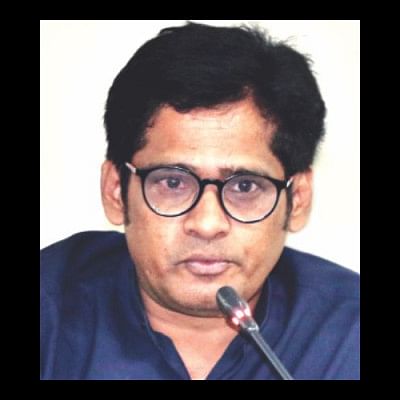 Masud Alam, senior sports journalist, Daily Prothom Alo
In Bangladesh, women's football only deals with the participation of 30 girls currently practising under the guidance of BFF. We still lack a structural framework for the women's football team. No collaborative initiative or long-term planning has been adopted to support the existing team. Clubs are not interested in women's football matches because of the absence of constant funding.
The latest success of female footballers delights me, but I'm worried at the same time. We have to bear in mind that intragroup conflict and lack of practice may lead to the demise of a team. After the debacle in SAFF Women's Championship, we realised that our players won't excel at international competitions until they are well-trained at national level. What we need for now is the collaborative effort from stakeholders such as clubs and organisers, instead of leaving the onus solely on BFF.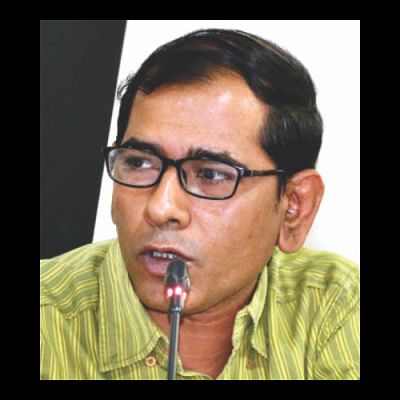 Sanat Babla, senior sports journalist, Daily Kaler Kantho
Three major phases mark the success of the Bangladesh women's football team. First, when it decided to start playing back in 2001. Second, when the BFF and Women Sports Association completed the first domestic tournament in 2004 despite opposition from fundamentalists. And third, when the women's national championship was launched in 2009 with the participation of 25 teams. We have achieved more than we expected in the last 10 years. We need to increase the number of registered female footballers. We should also concentrate on the real age of footballers at international level and prepare them at an early age to reach the highest peak.
One alternative to the problem associated with sponsorship could be corporate philanthropy and donations drawn from women who are already socially established.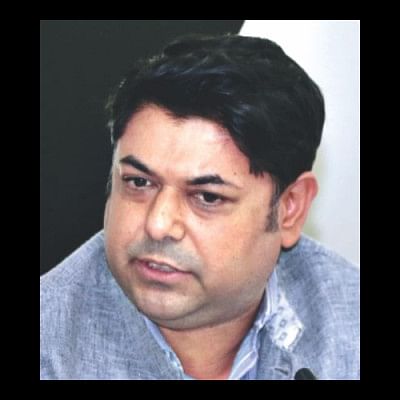 Fahad Karim, CEO, K-Sports
As a sponsor organisation, we look at female sport as a content. How we evaluate the content depends on three major criteria. The first one is awareness among the targeted audiences; we raise awareness through strong marketing. The second criterion deals with the reach. At present, we have multiple platforms including newspapers, satellite television, mobile apps, online newspapers, etc. If we see low turnout in the stadium, that is not discouraging as long as people are using these platforms to watch the matches. As for the Bangamata tournament, we have tried to connect audiences through these platforms. The third criterion is to measure the views and shares.
Apart from the aforementioned criteria, we evaluate success before sponsoring a content. When a sporting team gains success, it automatically generates sponsor interest. We have both social sponsors and commercial sponsors for football, which is seen as part of a social revolution. In the under-19 women's football tournament, we set our theme as "No Barrier To Proceed", which carries a meaningful revolutionary message.
Jean-Jacques Simon, head of communications of Unicef, Bangladesh
Unicef has published a report which considers sport to be a powerful tool not only for the rich and middle-class children who have access to sports facilities, but also for vulnerable children living in remote places. Without directly talking about participation of girls in sports, it is even better to consider sports at primary education level. This is where children start to love sports, and eventually understand the concept of equal participation. The report by Unicef allows us to see how sports in schools create positive participation, shape social and cultural attitudes and promote gender equality. However, we have to ensure that we allow people from both genders to be in charge of training and monitoring.
It's proved that the more sports you have in a school, the more improved behaviour is seen among children. Problems related to drop-outs, alcohol, drug use and crime also reduce. It facilitates the interaction between peers regardless of gender and background. Sports are the real tools for inclusion which guarantee the rights of children.
Unfortunately, only 2 per cent of children in Dhaka have access to playgrounds or sports facilities, considering the World Health Organization (WHO) suggestion that children should spend at least an hour a day on physical activities for both mental and physical growth. Now, it's a call for the private sector to build secure, accessible and available sport facilities to encourage the participation of boys and girls in sport, particularly in remote areas.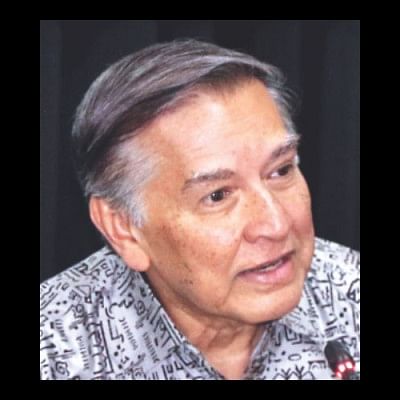 Mahfuz Anam, Editor & Publisher, The Daily Star
The Daily Star is an earnest supporter of women's football. I congratulate all the girls and women who are continuing to play sincerely and most importantly, fearlessly, by overcoming all barriers. All these women are changing the negative perceptions surrounding women's football.
I would also like to emphasise that as a newspaper, we are committed to the rights of children. I would urge organisations to seek our support in matters concerning right to health, right to education, right to play.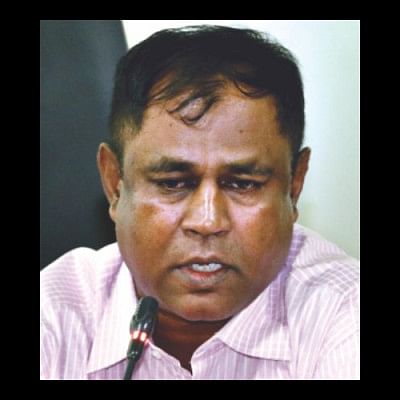 Golam Rabbani Choton, women's football team's head coach
In 2012, the age-based women's football tournament took place among 40 districts with the association of Plan International, Bangladesh. Later, 210 players were selected for an intra-team match. We finally selected 40 players who played in under-16 tournaments against Jordan, UAE, India and Iran. Now, we have 53 players winning almost eight tournaments, which marks remarkable success for the female footballers of Bangladesh.
We need the simultaneous synchronisation between talent hunt episodes and training facilities. We need to prepare players for international competitions. My suggestion is to set up national training centres in eight divisions to train 240 girls. Additionally, we need age-based tournaments on a regular basis.
Abu Nayeem Shohag, general secretary, BFF
Surprisingly, we do not have any Dhaka-based women's football tournament. However, I believe our female footballers have immense career opportunities as referees, coaches or administrators. But unfortunately all our initiatives regarding women's football are confined to the planning level, instead of the execution level. Also, we need to alter the measurements of our fields to meet international standards.
Apart from the national women's football team, we have teams in several entities such as in BKSP, Ansar, BJMC, etc.
For the last 10 years, we have arranged a series of football tournaments, but none of the tournaments maintain continuity except the JFA Cup.
The federation provides TK 25,000 each day for running the camp of female footballers. Due to funding crisis, we face severe challenges to run our administrative formalities. Only a collaborative effort can solve this issue.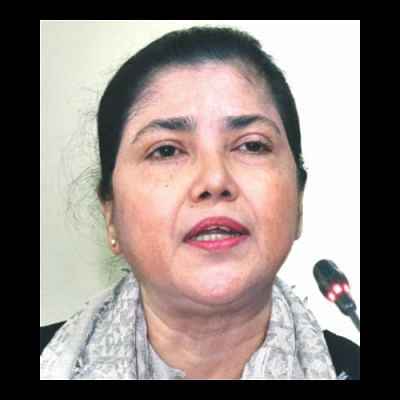 Mahfuza Akhter Kiron, FIFA Council member and BFF women's wing chairman
To support women's football, we need to have good coaching staff, suitable playing fields, financial back-up, long-term training, proper diet and most importantly, willingness. Ensuring these factors are quite expensive. I have arranged club leagues twice and a corporate league once. No club is interested to invest in female footballers. The highest payment received in the club league was by Sabina -- Tk 80,000. The other players received a minimal amount.
We can host age-level World Cup in Bangladesh any time we want but we are unable to because of a lack of infrastructure. The government needs to provide support in this regard; sponsorship alone cannot ensure the smooth running of camps and trainings in the long term.