Dhaka-Ankara: MoU signed to fight terrorism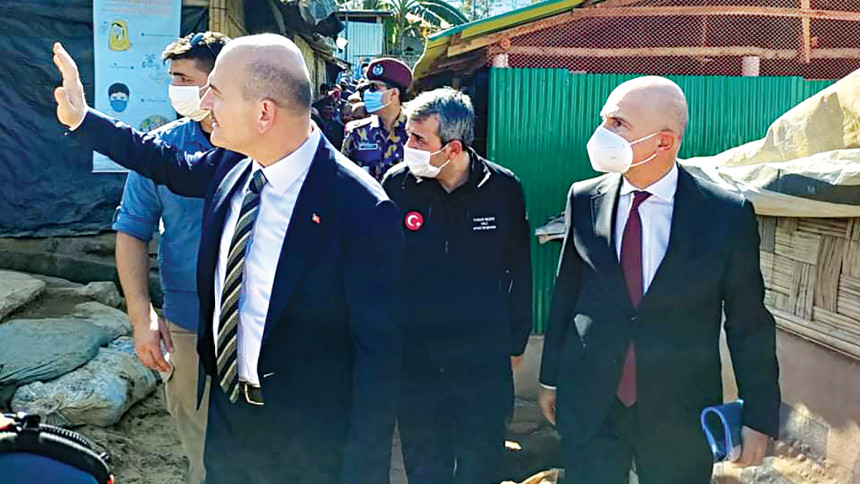 Bangladesh yesterday signed a memorandum of understanding with Turkey on counter-terrorism, security cooperation and prevention of drug trafficking.
It was signed at a meeting between the visiting delegation led by Turkish Interior Minister Suleyman Soylu and Bangladesh Home Minister Asaduzzaman Khan at the Secretariat yesterday.
Asaduzzaman said, "The Turkish minister said they will further enhance their support after this MoU.
"We talked about training, intelligence sharing, curbing cyber-crime, and enriching our police, coast guard, BGB and Ansar…Turkey will continue to train the Ansar and police at different levels."
Earlier in the day, Turkish Interior Minister Suleyman visited Ukhia upazila's Rohingya camp no.9 where he inaugurated a 50-bed field hospital, run by Turkish government organisation AFAD. He went to the camp directly from the Cox's Bazar airport after landing at 8:00am.
During his visit there, he said his country stands by Bangladesh in dealing with the Rohingya crisis. "Bangladesh is not alone."