Suu Kyi's lost honours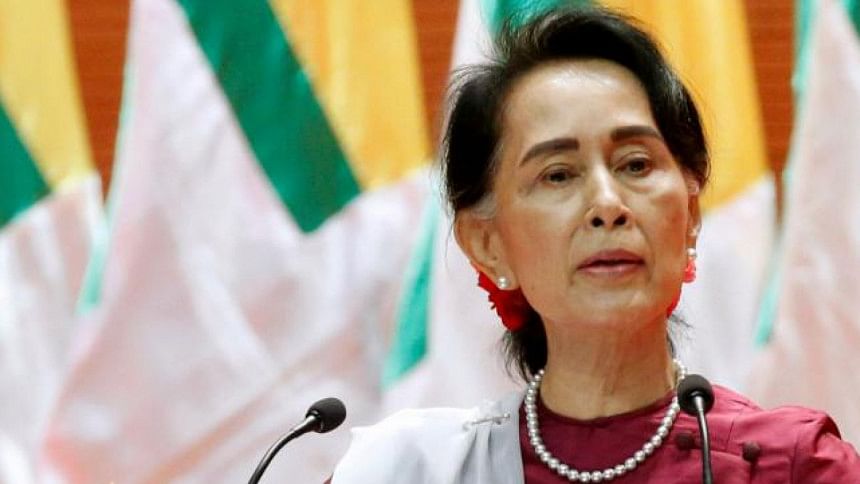 Since the beginning of ongoing 

Rohingya crisis

, the world's biggest humanitarian catastrophe, many international organisations withdrew or suspended awards and titles they gave to Myanmar leader Aung San Suu Kyi for her contribution and struggle in democracy.
Amid worldwide condemnation, Suu Kyi and her government with help of the country's security forces, continued to persecute Rohingya population, considered as ethnic minorities of Myanmar, in the state of Rakhine.

There was a global call for revoking her Nobel Peace Prize over violence and atrocities which are termed by the United Nations (UN) as "textbook example of ethnic cleansing."
As Suu Kyi failed to respond and stop persecution of Rohingyas that began on August 25 last year, the international communities including in the United Kingdom (UK) and United States (US) gradually started taking back the awards they conferred to her.

Here is a chronological listing of the happenings which began to isolate Suu Kyi from the rest of the world.    
Elie Wiesel Award declared invalid 
The US Holocaust Memorial Museum has rescinded its top award to Myanmar leader Aung San Suu Kyi because of her failure to condemn and stop military attacks on her country's minority Rohingya Muslims, the museum said yesterday (March 7, 2018).
The Washington museum's rescission of its Elie Wiesel Award to Suu Kyi, the 1991 Nobel Peace Prize winner, is the latest honor to be retracted over her silence about widespread abuses against the Rohingya.
Freedom of Oxford stripped off
Oxford, the English city Suu Kyi once called home, on November 25, 2017, removed her Freedom of the City award for "inaction" in the face of oppression of the Rohingya.

Oxford city councillors said they did not want to honour "those who turn a blind eye to violence", stripping the Nobel laureate of the freedom of the city granted to her in 1997 for her "long struggle for democracy", reported the BBC.
Irish musician to return Freedom of the City of Dublin award shared 
On November 13, 2017, Reuters reported that Irish musician and anti-poverty activist Bob Geldof will return his 'Freedom of the City of Dublin' award to his home town, saying he could not continue to hold the honour with Suu Kyi.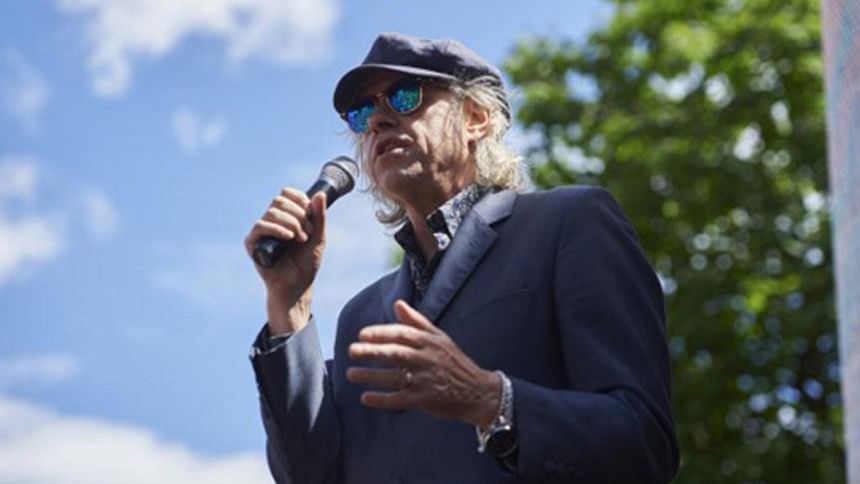 "I am a very proud Dubliner but cannot in all conscience continue to be one of the honoured few to have received this great tribute whilst Aung San Suu Kyi remains amongst that number," Geldof said in a statement.
"In short, I do not wish to be associated in any way with an individual currently engaged in the mass ethnic cleansing of the Rohingya people of North West Burma."
Freedom of Glasgow award withdrawn
Glasgow City Council on November 3, 2017, withdrew their offer to award Suu Kyi.

The council had offered Suu Kyi the Freedom of Glasgow in 2009, when she was still under house arrest as Myanmar's pro-democracy leader, according to BBC.

"I and the Leader, Councillor Susan Aitken, recently wrote to Aung San Suu Kyi voicing the city's concerns about the human rights atrocities occurring under her watch and urging her to intervene. The response we received was disappointing and saddening," Indian news portal The Times of India quoted Glasgow's Lord Provost Eva Bolander as saying.

The Scottish council said that withdrawing such an honour was "unprecedented" and its decision had not been taken lightly.
Dropped from Oxford room
The students at the prestigious Oxford University college where Suu Kyi studied have voted to remove her name from the title of their Junior Common Room for her inability to condemn severe human rights abuses against Rohingyas in Myanmar.
Students of St Hugh's College on October 19, 2017, voted to remove the Nobel Peace Prize laureate's name from the junior common room with immediate effect.
"Suu Kyi's inability to condemn the mass murder, gang rape and severe human rights abuses in Rakhine is inexcusable and unacceptable. She has gone against the very principles and ideals she had once righteously promoted,' the college resolution read.
"We must condemn Aung San Suu Kyi's silence and complicity on this issue and her condonation of the human rights offences is her own land," it notes.
Suu Kyi had graduated from St. Hugh's in 1967 and was granted an honorary doctorate from the university in 2012.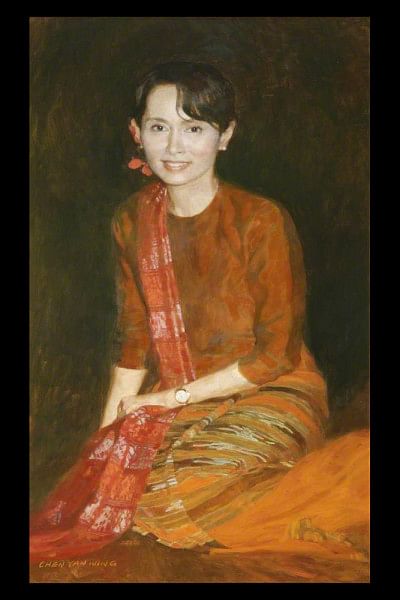 Portrait taken down
Earlier in last month, the same Oxford University college had taken down a portrait of the Myanmar leader, a decision that followed widespread criticism of her over the Rohingya crisis.
The portrait, which was on display in the main entrance of St Hugh's College, has been placed in storage and was replaced on September 28 with a new painting gifted by Japanese artist Yoshihiro Takada.
However, the university did not say whether the removal was linked to the ongoing crisis in Myanmar's western Rakhine State.
Unison award suspended
Unison, one of Britain's largest trade unions, has suspended an award given to her while she was a political prisoner, according to a report by The Guardian on September 20, 2018.

"The situation facing the Rohingya of Myanmar is appalling," Margaret McKee, president of Unison, told The Guardian.

"Aung San Suu Kyi's honorary membership of Unison has been suspended, and we hope that she responds to international pressure," she said.

The move came hours after the UK's suspension of an educational training course for Myanmar military which is accused of burning Rohingya villages and killing the Muslim minority in Myanmar.

Besides Unison, a number of British institutions have said they are either reviewing or removing honours bestowed on Suu Kyi during her campaign for democracy under Myanmar's oppressive military junta, The Guardian reported yesterday.
Bristol University, one of a string of British universities that awarded honorary degrees to Suu Kyi during her time in opposition, also said it was reviewing its award, the report added.
The London School of Economics student union also said it would be stripping Suu Kyi of her honorary presidency.

"We will be actively removing Aung San Suu Kyi's honorary presidency as a symbol of our opposition to her current position and inaction in the face of genocide," said its General Secretary Mahatir Pasha.
Over the last three decades Suu Kyi has been awarded with honorary degrees from several UK universities including Glasgow, Bath and Cambridge. She also received other honours from different UK organisations.
Call to cut Suu Kyi from children book
Parents and critics made a call to cut Suu Kyi from a book of inspirational women titled Good Night Stories for Rebel Girls.
The book has stories of 100 women included in its pages and Aung San Suu Kyi is one of them.
"When the book was written last year, Aung San Suu Kyi was deemed a worthy subject: winner of the Nobel peace prize and epitome of courage in the face of oppression. But her fall from grace over her response to violence against Myanmar's Rohingya Muslims, described by the UN as possible genocide, has triggered calls for her to be taken out of future editions," reports The Guardian in December last year.
In response, the authors, Elena Favilli and Francesca Cavallo, are considering removing her from reprints, according to The Guardian report.
Global call to revoke Nobel Peace Prize
A global campaign was initiated urging the Nobel Committee to strip the Myanmar leader of her award she got in 1991 and more than 400,000 have signed a petition calling for Suu Kyi to be stripped of her award.

But, the Chairman of the Norwegian Nobel Committee Berit Reiss-Andersen said on October last year that it is not possible to recall the Nobel Peace Prize from Suu Kyi despite international criticism.

"It is not practically possible, it is against our statutes. We select a winner because that person or organisation has done something at the time that the prize is being awarded. That is what we can be held accountable for," she told the Swedish public broadcasting Sveriges Radio