Suu Kyi's visit to Dutch parliament cancelled
Dutch parliamentarians wanted to discuss genocide charges against Myanmar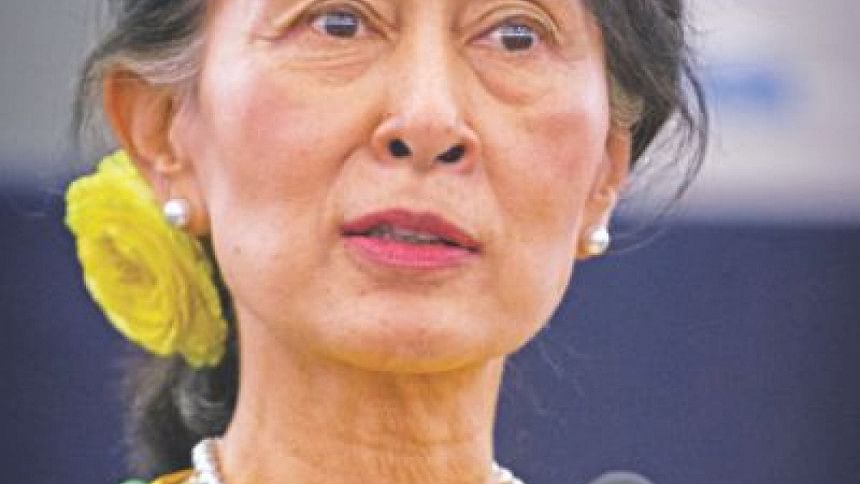 Myanmar civilian leader Aung San Suu Kyi has cancelled her proposed visit to the Dutch parliament.
The Dutch parliamentarians wanted to meet her to discuss the genocide charges pressed by the Gambia, reports the Netherlands based English daily NL Times.
Suu Kyi was scheduled to visit the Tweede Kamer, the lower house of Dutch parliament, on Friday as planned, NL Times reports.
The Tweede Kamer announced that the meeting between Suu Kyi and the Foreign Affairs Committee of the Netherlands had to be cancelled due to "unexpected changes" in her programme.
Suu Kyi was in The Hague to defend the Gambia's case at the International Court of Justice.
The Foreign Affairs Committee planned to discuss the background of the genocide charges pressed by the Gambia with Suu Kyi, as well as the current situation in her country, NL Times reports.
As Suu Kyi was visiting The Hague, the Dutch parliamentarians wanted to use this opportunity to meet her, the English daily reports.
Mass rapes, the burning alive of Muslim Rohingya families in their homes and the killing with knives of dozens of children were described by Gambia's legal team while placing their argument in the genocide case against Myanmar at the UN's highest court on Tuesday and Thursday.
Addressing the ICJ at the Peace Palace in the Netherlands, Myanmar leader Aung San Suu Kyi defended her government from accusations of genocide against the Rohingya community at the court on Wednesday and Thursday.
She said, "genocidal intent cannot be the only hypothesis" regarding the Myanmar military's operations in Rakhine State in 2017.
Once feted in the West, Suu Kyi has been facing mounting international criticism for denial of alleged genocide against Rohingyas by the Myanmar army.