Graft case: Hearing on Khaleda's appeals now July 8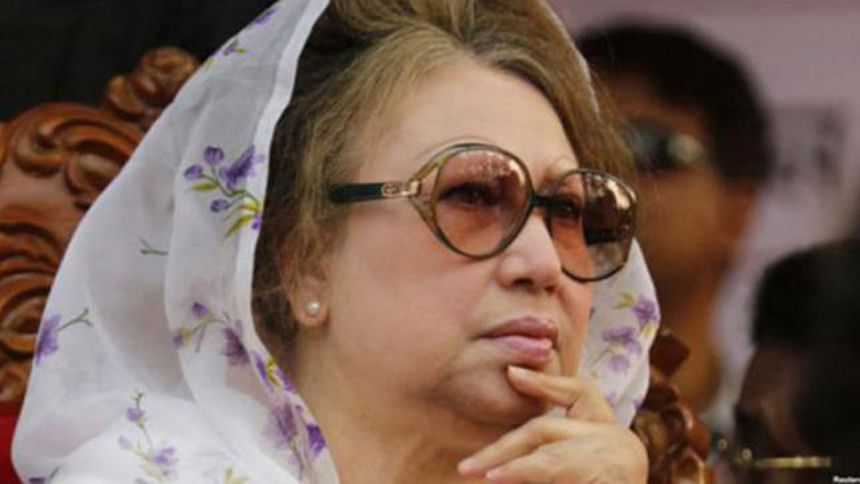 The High Court today differed July 8 the hearing on four appeals in connection with Zia Orphanage Trust corruption case in which BNP Chairperson Khaleda Zia was sentenced to five years' imprisonment.
The HC bench of Justice M Enayetur Rahim and Justice Md Mostafizur Rahman fixed 2:00pm on July 8 for the hearing on the appeals.
The HC bench passed the deferment order following an application filed by Khaleda seeking adjournment of the hearing.
She said in the application that she had earlier submitted a petition to the Supreme Court seeking review of its May 16 order that asked the HC to hear and dispose of her appeal in Zia Orphanage Trust corruption case by July 31.
The review petition is pending with the SC, the BNP chief said in the adjournment application.
The HC bench was scheduled today to start hearing on four appeals.
On February 8, the Special Judge's Court-5 of Dhaka sentenced Khaleda to five years' rigorous imprisonment after finding her guilty in the graft case.
The court also jailed her elder son Tarique Rahman, now the acting chairman of BNP, and four others for 10 years and fined them Tk 2.1 crore, saying all six convicts would have to pay the fine in equal amounts.