No 'ghost' cases filed
Says home minister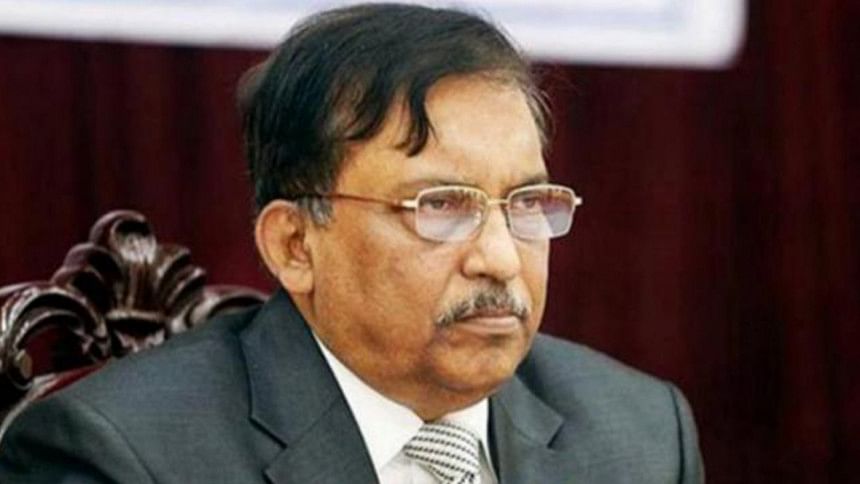 Home Minister Asaduzzaman Khan yesterday rejected the claims about "ghost" cases and said they had been filed on specific charges, despite the presence of police cases against dead people or for incidents that did not take place.
"There are no 'ghost' cases. Legal steps are [being] taken against the accused on specific charges," Khan said, according to the UNB.
The minister made the remark at a rally of party activists in Dhanmondi which was organised for marking the January 19 victory rally a success.
Anyone found innocent during investigations are being acquitted, the minister added.
However, The Daily Star has found a number of cases filed by police against dead people for some incidents that did not happen. 
Zillur Rahman, son of Abdur Rahman from the capital's Jurain, died on March 26, 2018. He was buried at Azimpur Graveyard the same day and the receipt of the graveyard bears the serial number of 10342.
However, police filed two cases with the city's Kadamtoli Police Station on September 11 and 12, in which they charged Zillur with vandalising vehicles and throwing brick chips at police.
Similarly, Jahangir Alam, son of late Rowshan Ali Molla in Gendaria, died on July 1, 2017, at the age of 65 due to cardio-respiratory failure, according to the death certificate issued by Asgar Ali Hospital in the locality. But police filed a case against him with Gendaria Police Station on October 3, 2018.
Besides this, police have also filed cases over incidents that did not even happen.
For example, police in the capital filed 38 cases against several thousand leaders and activists of BNP and its front organisations within 12 hours of the BNP rally on September 30 at Suhrawardy Udyan.
The Daily Star visited the 10 spots each named as "place of occurrence" in the cases filed with Hazaribagh, Dhanmondi, Kalabagan, New Market, Kamrangirchar, Motijheel, Paltan, Shahbagh, Ramna and Jatrabari police.
This newspaper spoke with more than a dozen roadside vendors, shop owners and their employees, and local residents around each of those spots. None of them could recall any incident of attack on police, vandalism or obstruction of police duty as claimed in the case statements.