Take Khaleda at United Hospital for better treatment: BNP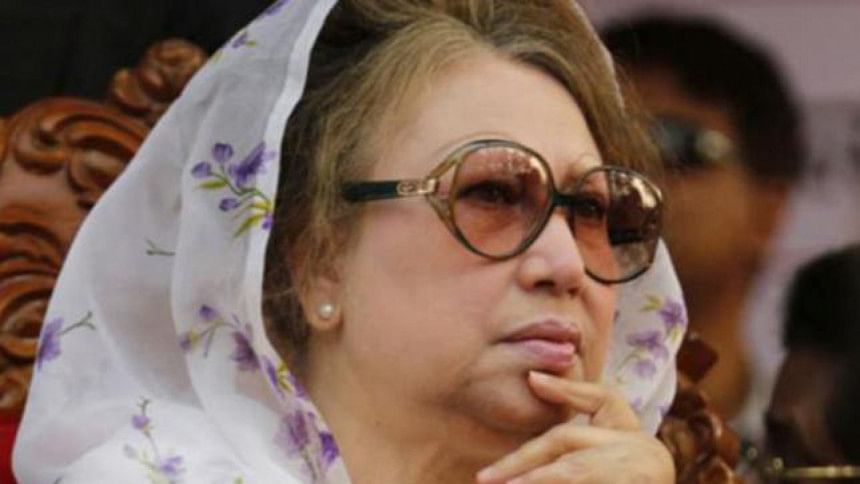 BNP today called upon the government to take its Chairperson Khaleda Zia, now in jail in a graft case, at United Hospital as her health condition deteriorated further.
"Our chairperson's health condition has worsened further. The pain in her hands, legs and waist has increased. She needs better treatment on an emergency basis," Ruhul Kabir Rizvi, senior joint secretary general of the party, made the call at a press conference at the party's Nayapaltan central office.
Expressing concern over Khaleda's illness in jail, Rizvi said, "We strongly demand better treatment for Khaleda Zia by her personal physicians at United Hospital."
Asked how he knows about her physical condition, he said Khaleda's relatives and lawyers met her in the jail and informed the party about her illness.
The BNP chief has been kept at the Dhaka's old central jail on Nazimuddin Road since she was sentenced five years imprisonment in the Zia Orphanage Trust graft case on February 8.
She fell ill from the beginning of April and a medical board with doctors of Dhaka Medical College Hospital was formed for her medical tests.
On April 7, Khaleda Zia was taken to Bangabandhu Sheikh Mujib Medical University Hospital where her X-ray and other tests were performed.