Hope Imran will understand now: Quader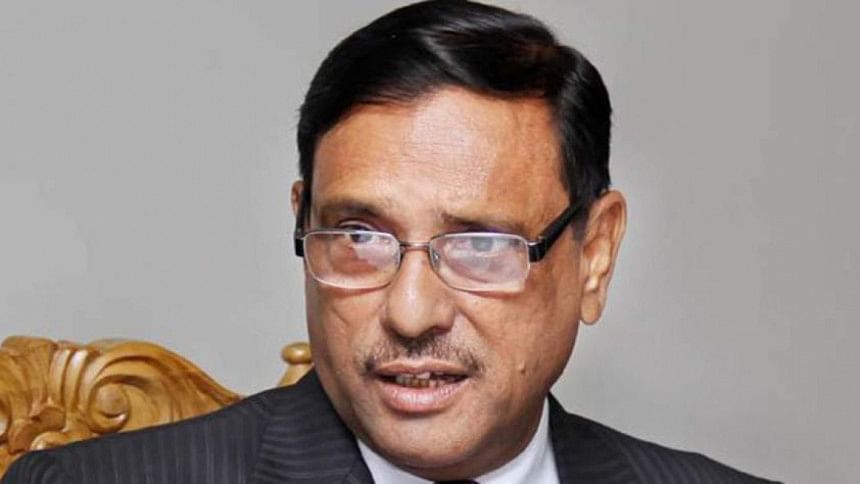 Road Transport and Bridges Minister Obaidul Quader today hoped Imran H Sarker will come to realise that his concerns over the arrest of journalist Shafik Rehman are misplaced.
There should not be any confusion over his arrest as information has been collected on Shafik until now and evidences found from his home yesterday, the minister told journalists at his secretariat office in Dhaka this afternoon.
Also READ: DB claims Shafik admits meeting suspects in US
"Shafik Reman was arrested on specific allegations. It has nothing to do with him being a journalist," Quader added.
The plan to kill Sajeeb Wazed Joy was hatched to eliminate the bloodline of Bangabandhu Sheikh Mujibur Rahman, Quader claimed. "It is a deep-rooted conspiracy." 

Read more: Ex-FBI agent, Bangladeshi gets five years in jail 

Those who failed to oust the government through movement might have chosen this path, Quader alleged.  

Also read: Expat BNP leader sued over 'plot to kill' Bangladesh PM's son Joy
Shafik Rehman's arrest drew the sympathy of Imran H Sarker, spokesperson for a faction of Gonojagoron Mancha, who also alleged in this connection that the government is curbing freedom of speech.

Read more: DB men posing as TV crew detain Rehman: Wife
Imran's observations were not taken well as Joy himself launched in a propaganda against the Gonojagoron Mancha leader asking everyone to unfollow Imran on Facebook.