Expat BNP leader sued over 'plot to kill Joy'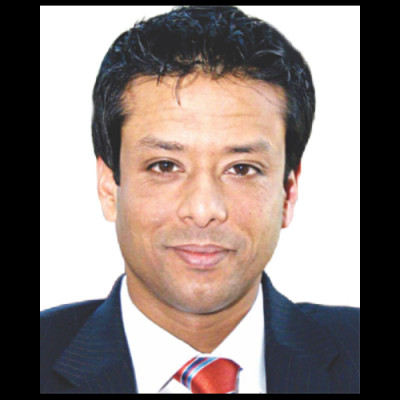 Police have filed a case against Mohammad Ullah Mamun, vice-president of BNP's cultural wing Jasas, for his alleged involvement in a "conspiracy to abduct and kill" prime minister's son Sajeeb Wazed Joy.
Around five months ago, Mamun's son Rizve Ahmed Caesar was convicted by a US court for bribing an FBI special agent to collect information apparently on Joy.
According to the case statement, Mamun along with some top leaders of the BNP and its allies met in the UK, the USA and the Jasas office at Paltan and in other places in Bangladesh before September 2012 and conspired to abduct and kill Joy.
However, only Mamun was named in the case, filed with Paltan Police Station on Monday on the basis of
the findings of an investigation following a general diary registered on May 31.
Mamun is also in charge of Jatiyatabadi Samajik Sangskritik Sangstha's (Jasas) US chapter.
"He has been in the USA for the last two years," said Joint Commissioner of Dhaka Metropolitan Police Monirul Islam at a press briefing yesterday.
"We will seek help from the US investigators and also send our investigators there, if necessary," he added.
Monirul also said some top leaders of the BNP and its allies including Mamun had financed the bribe scheme.
On March 4, a US court sentenced Rizve, 36, and Johannes Thaler to 42 months and 30 months in prison respectively for involvement in a bribery scheme with Robert Lustyik, a former FBI Special Agent, who worked on counterintelligence squad.
Rizve sought confidential law-enforcement information regarding a Bangladeshi political figure, according to a US Justice Department press release issued on March 4.
The press release did not reveal the name of the politician but said he was "affiliated with a political party opposing Rizvi's views".
The matter prompted discussions in Bangladesh parliament. Ruling Awami League MPs alleged that the BNP leadership was involved in conspiracy to kidnap Prime Minister Sheikh Hasina's son Joy.
Joy, also ICT affairs adviser to the prime minister, accused BNP leaders of conspiring to abduct and kill him in a Facebook post on March 9 this year.