Rizvi terms Hanif's comment 'joke of the year'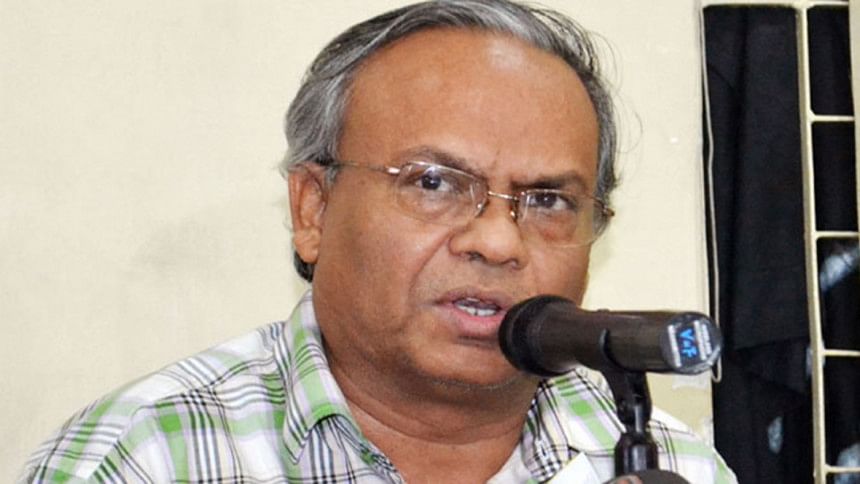 BNP leader Rizvi Ahmed today termed ruling Awami League leader Mahbub-ul-Alam Hanif's statement on Election Commission's treatment of BNP as the "joke of the year'.
Following a meeting at the Election Commission on Thursday, Awami League Joint General Secretary Hanif said: "The Election Commission is being kind to them [BNP] and unkind to us [AL]... Despite being the ruling party, the Awami League is not getting equal treatment from the commission."
Reacting to it during a press conference at BNP's Nayapaltan central office today, Rizvi, a joint secretary general of BNP, said people were considering the statement as the "joke of the year".
Rizvi also termed the Election Commission as an "inert post office".
"Numerous complaints of violation of electoral code of conducts are being sent to the Election Commission. But they remain silent," he said.
The country's maiden partisan municipality polls are scheduled to be held on December 30.