Gonoforum to take steps against Mukabbir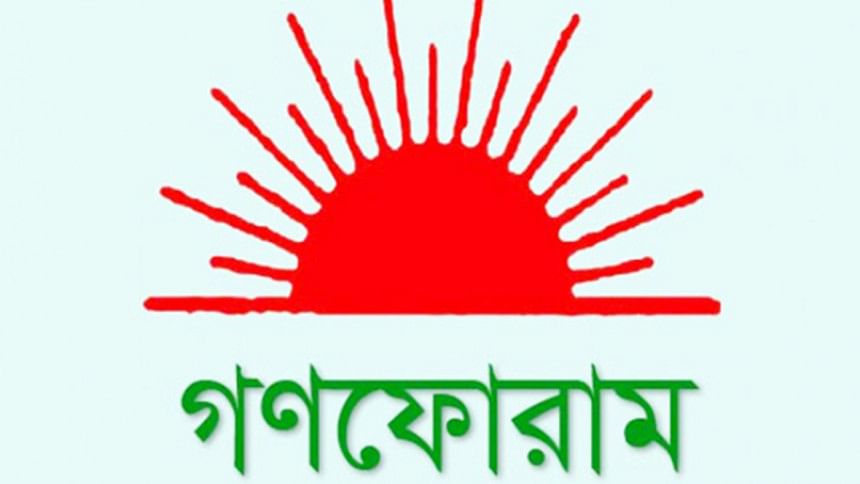 Gonoforum will take organisational steps against its lawmaker Mokabbir Khan as he took oath as a member of the 11th parliament on Tuesday defying the party's decision, a party statement says.
Mokabbir took oath based on his own will and the party is shocked as he took the decision going against the organisational spirit, a party statement said.
According to the Gonoforum, he (Mokabbir) did not inform the party's top brass about taking the oath and he "made misleading statements" in media.
Elected from Sylhet-2, Mokabbir is the second MP from the opposition coalition, Jatiya Oikyafront, to join the newly elected parliament.
Gonoforum's Sultan Muhammad Mansur -- elected from Moulvibazar-2 -- was sworn in on March 7.
Gonoforum expelled Sultan Mansur from the party, hours after he took the oath as MP -- violating the party's decision.
Mokabbir on April 1 sent a letter, using Gonoforum's letterhead, to the Speaker -- requesting her to make an arrangement for administrating oath.
On March 3, the two Gonoforum lawmakers-elect sent separate letters to the Speaker, requesting her to arrange their oath-taking ceremony on March 7.
However, Mokabbir did not take oath at the time, citing "unavoidable reasons".
Asked, Gonoforum General Secretary Mostafa Mohsin Montu told this newspaper earlier that Mokabbir took oath going against the party's decision.