European Union welcomes release of Khaleda Zia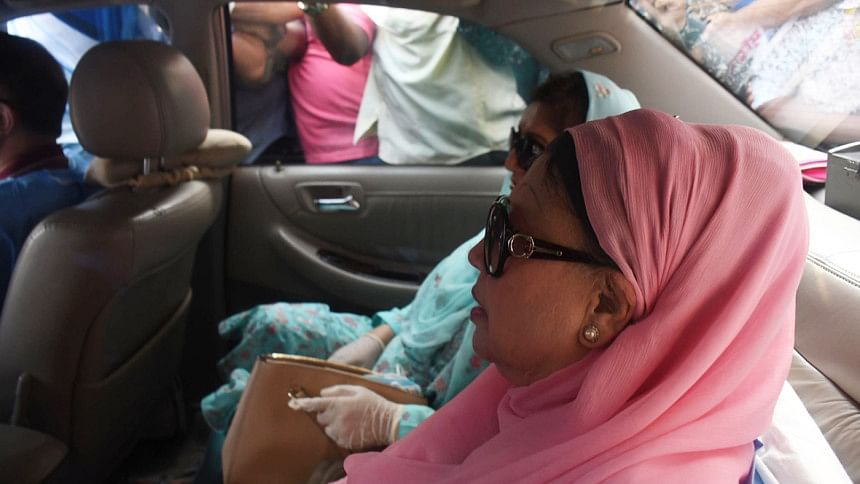 The European Union has welcomed the release of Begum Khaleda Zia, chairperson of the Bangladesh Nationalist Party and former Prime Minister of Bangladesh, on March 25.
In a statement, the EU Spokesperson from Belgium said the EU, including through its Special Representative for Human Rights, Eamon Gilmore, had consistently called for her release.
"With her health having severely deteriorated during her two years of imprisonment, we hope that Begum Khaleda Zia will now receive the necessary medical treatment," the statement said.
The European Union reiterates its strong support to democracy, the rule of law, the promotion of human rights and the independence of judiciary in Bangladesh.
The European Union stands ready to support Bangladesh as it deals with the challenges of the coronavirus outbreak, it said.
Khaleda was released from jail on humanitarian grounds for six months under a government decision as per section 401 (1) of the Criminal Code of Procedure (CrPC). The condition for her release for six months is that she will stay at her home in the capital and not leave the country.
A court jailed Khaleda and three others for seven years in the Zia Charitable Trust corruption case on October 29, 2018. The HC rejected her bail petition three times and the Supreme Court once.