DHAKA CITY POLLS
CPB demands reduction of deposit money for aspirants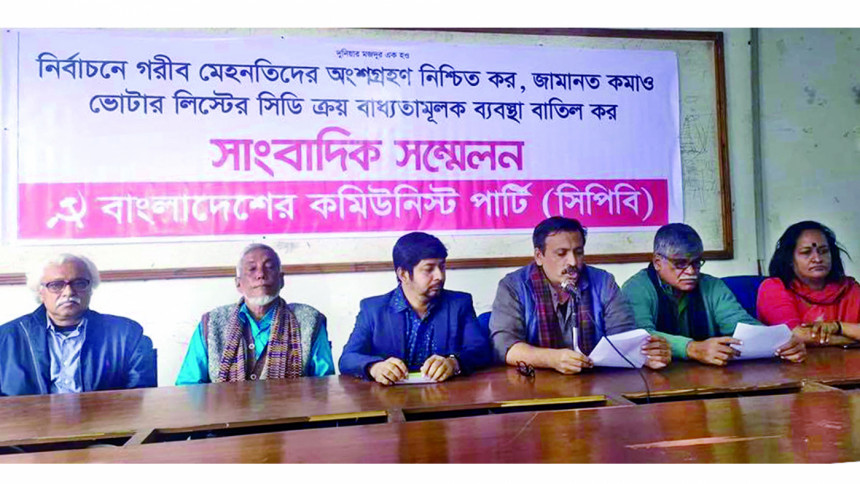 Communist Party of Bangladesh today called upon the Election Commission to reduce deposit money for mayor and councillor candidates in Dhaka city corporation elections scheduled for January 30.
CPB Dhaka city unit General Secretary Sajedul Huq Rubel, addressing a press conference at its Paltan office, said the Election Commission should take Tk 10,000 as deposit money for mayor aspirants and Tk 5,000 from ward councillor hopefuls.
He said that now a mayor candidate needs to pay Tk 1,00,000 as deposit money while a ward councillor aspirant needs to pay Tk 50,000.
"We will take part in the elections if free, fair and credible atmosphere are ensured," he added.
Later, the party handed over a memorandum to Election Commission to press their demands.