DU students go on hunger strike over Dhaka city polls' date
Around fifty students of Dhaka University this afternoon went on a hunger strike unto death demanding deferral of the two city corporation elections that coincides with Saraswati Puja, a major religious festival of the Hindus.
"We will continue our strike till our demand is met," said Utpal Bishwas, vice-president (VP) of DU's Jagannath Hall, who was demonstrating in front of the Raju Memorial Sculpture on the campus.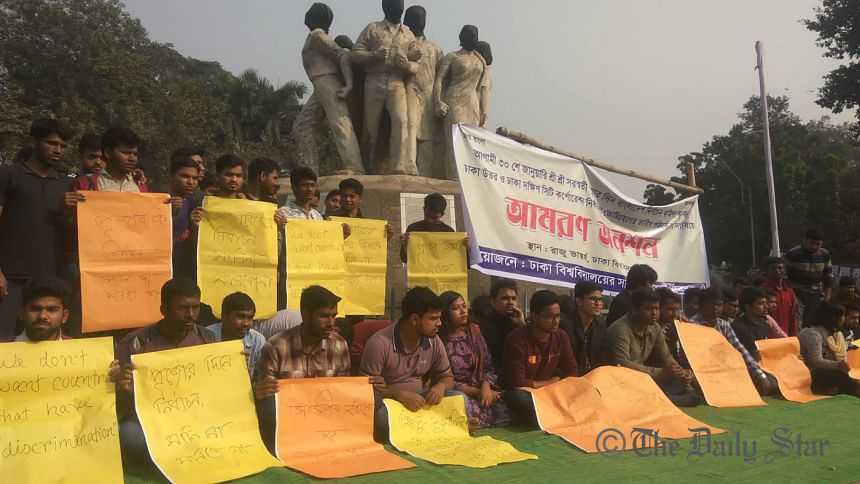 Another student, Kazal Das, general secretary of the same residential hall also reiterated the VP's statement.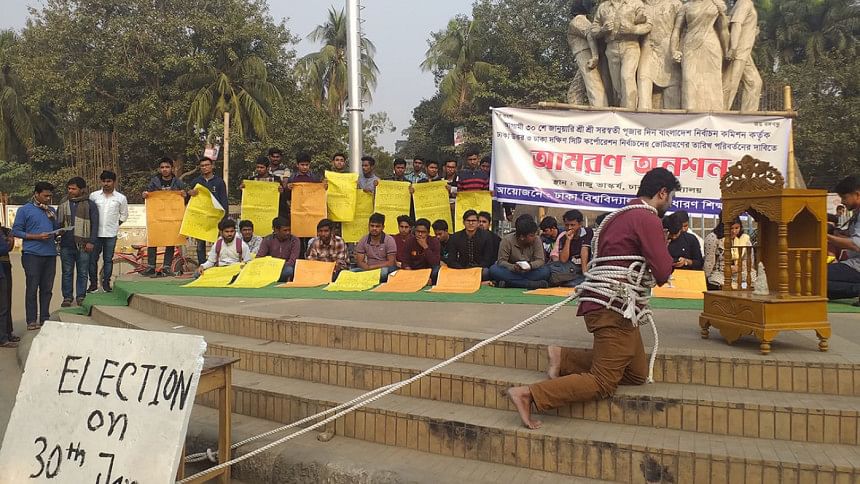 JCD's protest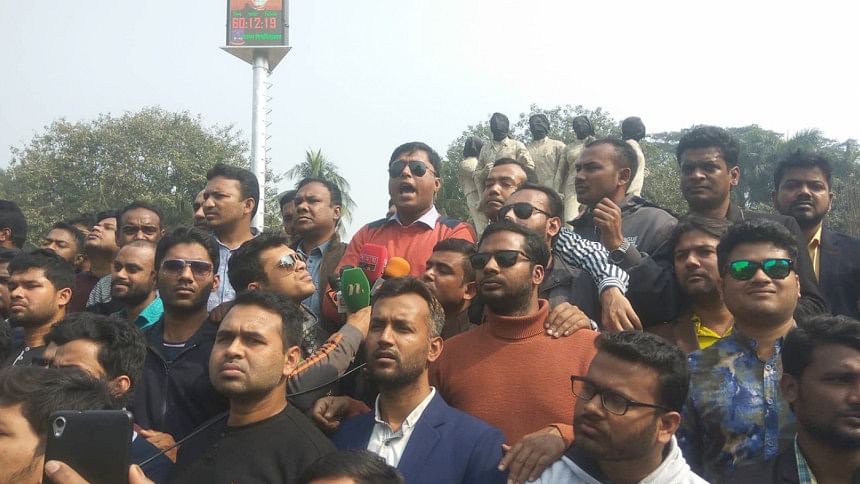 Earlier in the day, members of Jatiyatabadi Chhatra Dal (JCD) formed a protest rally on the campus this morning demanding the same.
Yesterday, the EC officials said they don't intend changing the polls date for Dhaka North and South city corporations, as the High Court rejected a writ petition seeking deferral of the January 30 elections.
A group of Dhaka University students have been demonstrating on the campus since Tuesday demanding for deferment of the elections to a different date instead of January 30 as it coincides with Saraswati Puja.