Complexities over BCL committee to be resolved soon: Quader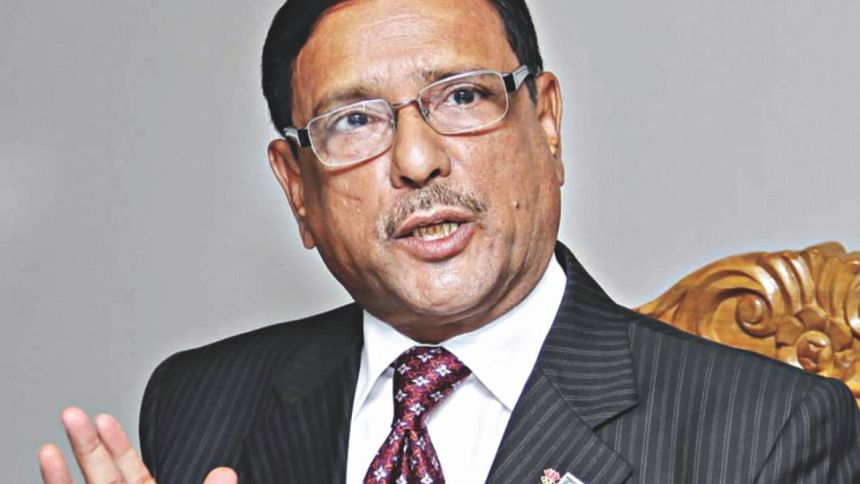 Awami League General Secretary Obaidul Quader today hoped that the complexities created over the formation of Bangladesh Chhatra League central committee will be resolved soon.
"Prime Minister Sheikh Hasina has given authority to four leaders of the party to deal with the issue," Quader, also the minister for Road Transport and Bridges, said in reponse to a query.
The minister was inspecting Mohakhali Inter-district Bus Terminal in Dhaka this noon.
BCL's 301-member central committee was announced on May 13 and after that a group of leaders, who were deprived of posts, burst into protest demanding reformation of the committee.
At one stage of their protest, they were attacked by another group of BCL men on Dhaka University campus. Protesting the attack, the agitating BCL activists observed hunger strike and staged sit-in there.
"Talk is going on with members of the committee and also with the agitating students. I hope, the problem will be resolved soon," the Awami League leader said.