AL lacks true activists: Quader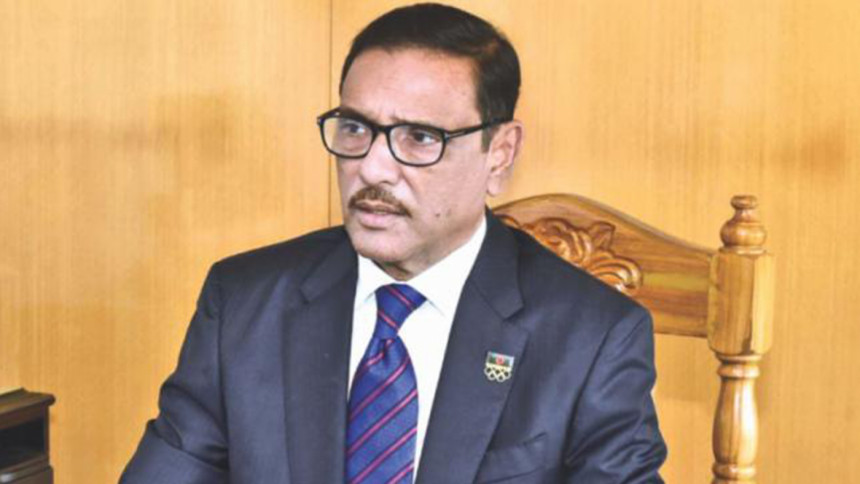 Awami League General Secretary Obaidul Quader today said his party lacks true activists, pointing out the growing number of leaders, who he said were mostly driven by greed for power and money.
 "It appears that the number of activists in the party is decreasing and that of leaders is increasing. We don't need so many leaders. What we need now are true activists," he said.
Quader, also the road transport and bridges minister, was addressing the triennial council of Rajshahi city unit of AL at Madrassa Maidan in Rajshahi, reports our staff correspondent.
"One can understand the scenario by looking at the tiers [of the ruling party]. We've no lack of leaders. Billboards on the streets portray pictures of leaders. Many of the leaders are not even well-known among the people; they made themselves leaders," Quader said.
It was once difficult to gather a hundred people to bring out a procession in Rajshahi, but now, more than a hundred people are found on the stage in public meetings, he added.
He said most of them are driven by greed for power and money, and these opportunists would leave the party during its bad times.
"Leaders must let go of greed for power and money, following the ideologies of Bangabandhu," he said.
He suggested that the party select its leaders wisely, as conspiracies are on to destabilise the country's peace.
Later, the AL leader abolished the present committee of the party's Rajshahi unit. He announced the new members of the committee with Rajshahi Mayor AHM Khairuzzman Liton as the president and Dablu Sarker as its general secretary.
He asked the new leaders to declare the full committee within a month.