BNP, Oikyafront can do nothing now: Quader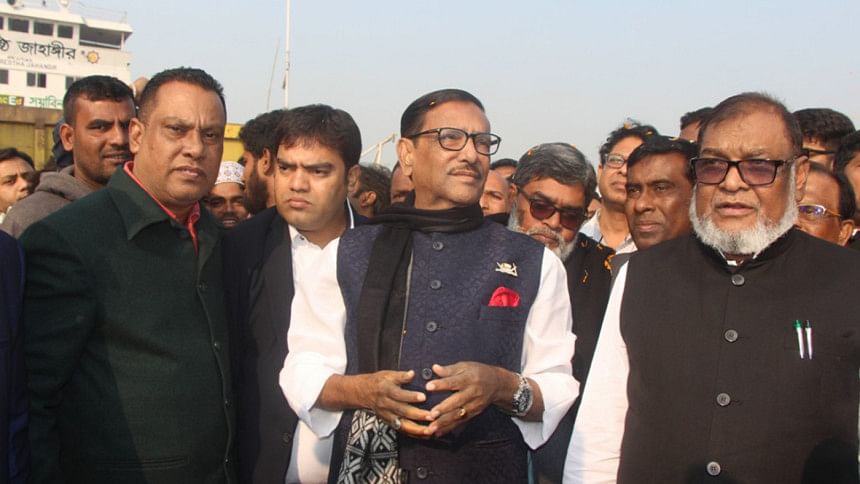 No one believes that BNP and Jatiya Oikyafront can do anything after they were defeated both in their movement and the election, Awami League General Secretary Obaidul Quader said today.
Quader made the remarks in reply to queries by journalists at the ferry terminal in Louhajang upazila of Munshiganj.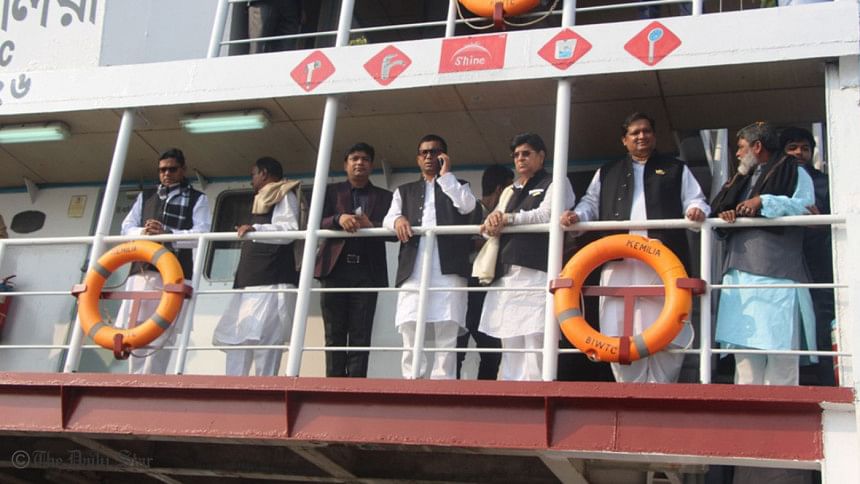 The ministers of the new government were on their way to Tungipara in Gopalganj to pay homage to the Father of the Nation Bangabandhu.
"The opposition could not even wage a movement for ten minutes in the last ten years, what will they do now?" Quader questioned.
The ministers, along with Prime Minister Sheikh Hasina later paid homage to Father of the Nation Bangabandhu Sheikh Mujibur Rahman in Gopalganj's Tungipara on the occasion of installation of her government for the third consecutive term.
Awami League President Sheikh Hasina took oath as the prime minister for the fourth time, the third in a row, heading a 47-member council of ministers on Monday, a week after the Awami League-led grand alliance's landslide victory in the 11th parliamentary election held on December 30.
The new cabinet comprising 24 ministers, 19 state ministers and three deputy ministers took oath at a state ceremony at Bangabhaban Darbar Hall on Monday afternoon.
President M Abdul Hamid administered the oath of office and oath of secrecy to Sheikh Hasina and members of her council of ministers.