Modi compares land boundary deal with fall of Berlin Wall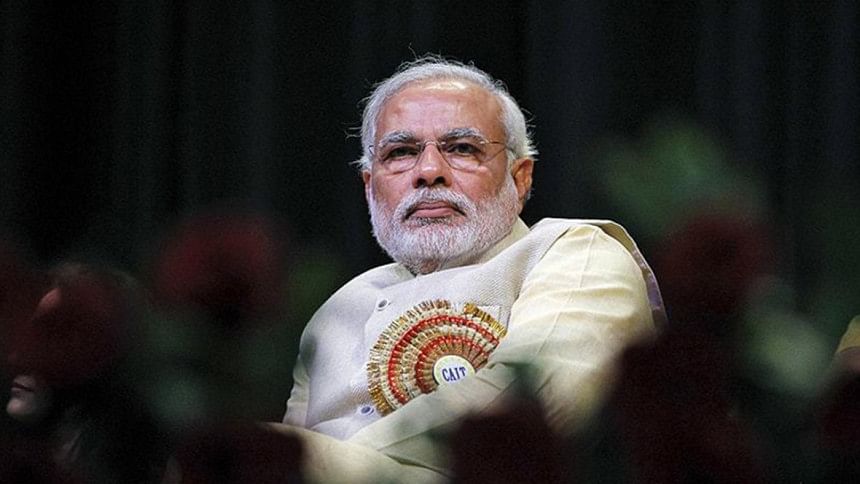 Ahead of his visit to Dhaka next month, Indian Prime Minister Narendra Modi has compared the settling of the land boundary deal with Bangladesh as the fall of the Berlin Wall.
"We had settled the long pending land boundary issues with Bangladesh by taking all parties into confidence," Modi said in an interview published in a local daily today, reports our New Delhi correspondent.
"The media has not realised this was a massive achievement and is talking of other issues. Had this been elsewhere in the world this would have been cited as an example as big as the fall of the Berlin Wall," he added.
"The entire mood of our neighbourhood has changed dramatically because of our message of shared prosperity being implemented on the ground. Mine is practical and outcome-based diplomacy," Modi told The Tribune.
Modi did not say anything when he was asked by the daily's Editor-in-Chief Raj Chengappa: "You are visiting Bangladesh next week after resolving the border issue. Will there also be a deal on the sharing of Teesta waters?
Indian parliament had earlier this month unanimously passed a constitution amendment bill ratifying the land boundary agreement with Bangladesh, paving the way for its implementation that has been pending for 41 years.
Modi, accompanied by West Bengal chief minister Mamata Banerjee, will pay a two-day state visit to Bangladesh, his first on June 6 and 7 during which he will hold talks with Prime Minister Sheikh Hasina and call on President Mohd Abdul Hamid.