Khaleque refutes irregularities in KCC polls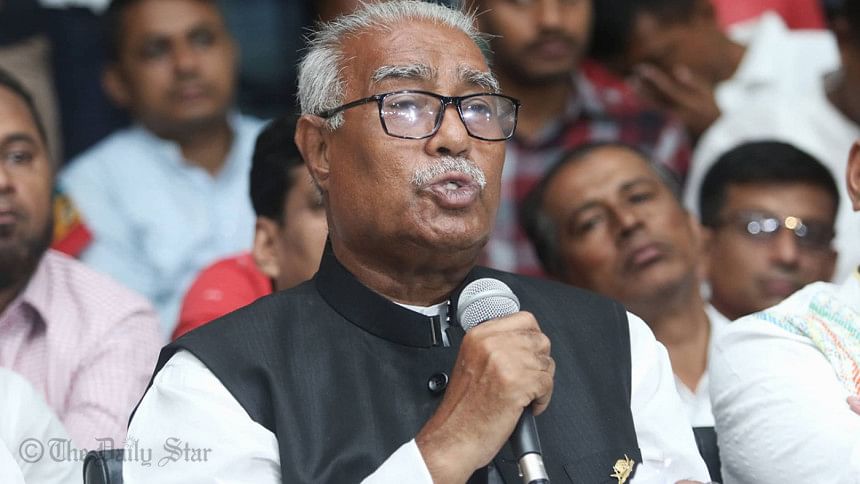 Khulna mayor-elect Talukder Abdul Khaleque has denied the allegations of irregularities in the city corporation polls.
If vote rigging had happened in the election, then how did the BNP candidate get so many votes, Khaleque questioned at a post-election press briefing at Khulna Press Club today.
People want to see development in Khulna city and that's why they voted him, Khaleque claimed.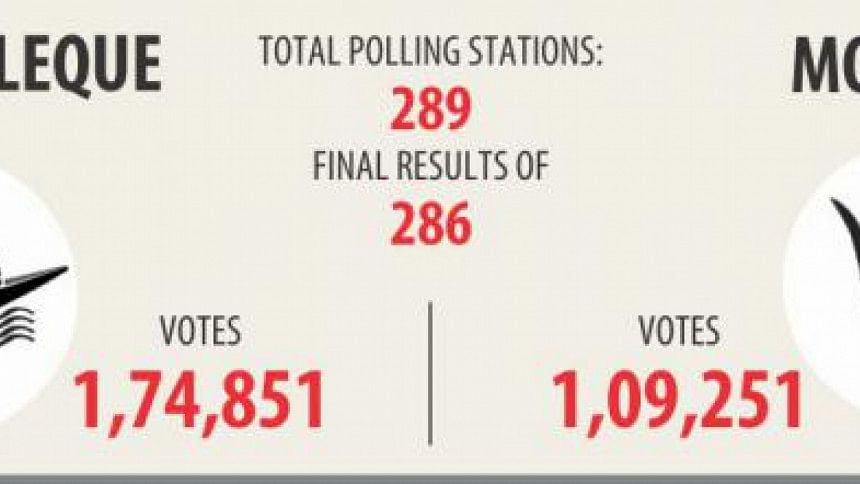 Speaking about his agendas, Khaleque said he would fight spread of illegal drugs, water logging, terrorism, recover 22 canals from grabbers and complete the Tk 24 crore Wasa project.
He invited BNP's defeated candidate Nazrul Islam Monju to work together in this regard.
Khaleque won big in yesterday's KCC elections, marred by irregularities such as heavy showdown by the ruling party in and around polling stations, ballot stuffing and driving out polling agents of rival group.
Results from all the 286 polling centres show Khaleque got 1,74,851 votes while Monju bagged 1,09,251 votes, according to the unofficial results announced by Returning Officer Yunus Ali.