KCC polls: Voting suspended in 3 centres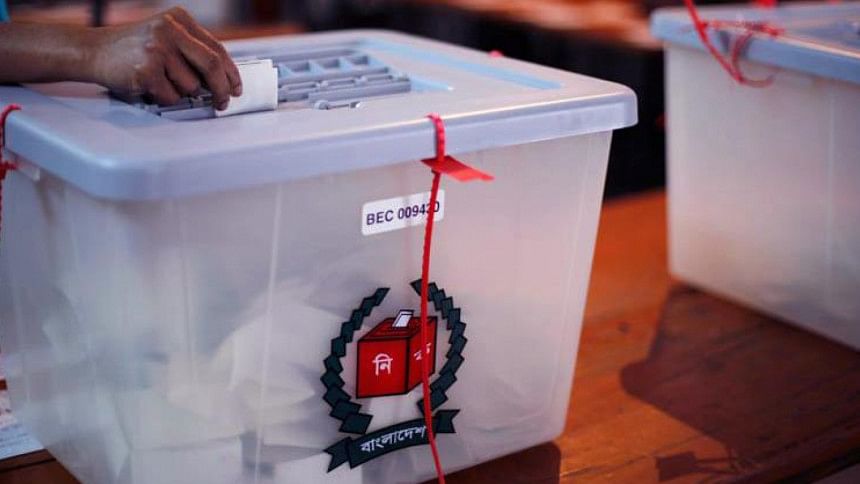 Election Commission suspended voting at three centres in Khulna City Corporation elections following allegations of ballot stuffing by supporters of ruling Awami League mayoral candidate this morning.
Voting at Iqbalnagar Girls' School polling centre and two other centres in Lobon Chora Government Primary School has been suspended due to allegation of irregularities, our staff correspondent reports quoting Returning Officer Md Yunus Ali.  
A group of the ruling Awami League men were seen seizing and stuffing ballots at Iqbalnagar Girls' School in the city, the EC official said adding that the similar irregularities also took place in the rest two poling centres.  
Presiding Officer Khalilur Rahman told The Daily Star that voting was suspended at Iqbalnagar Girls' School polling station around 11:00am.