GCC, KCC polls held in controlled manner: Shujan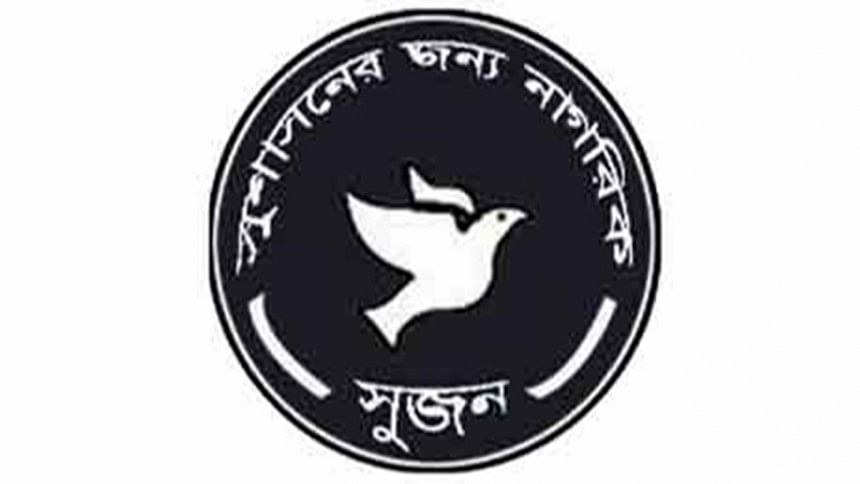 Civil society platform Shushashoner Jonno Nagorik (Shujan) today said that the elections to Gazipur and Khulna city corporations were held in a "controlled" manner. 
"The controlled elections give rise to a controlled democracy which is not democracy at all," Badiul Alam Mojumder, secretary of the civil society platform, came up with the remarks while addressing a view-exchanging meeting in Sylhet, according to a press release.
Shujan also stressed the need for raising voices of the civil society members to put pressure on the Election Commission (EC) for holding the upcoming elections to Rajshahi, Barisal and Sylhet city corporations in a free, fair and impartial manner.
Shujan organised the programme titled "Citizen's thought: Upcoming city corporation elections" at a hotel in Sylhet.
In his speech, the Shujan secretary said elections to the Narayanganj, Comilla and Rangpur city corporations have been held in a free and fair manner under the present EC.
The credibility and confidence that the EC had gained among people following the Rangpur and Comilla city corporation elections have been found missing in the recently held Khulna and Gazipur elections, he said.
Awami League mayor candidates won in both Khulna and Gazipur city corporation elections which were largely marred by irregularities such as heavy showdown, ballot stuffing and driving out polling agents of rival groups from the polling centres.
Elections to Khulna and Gazipur city corporations were held on May 15 and June 26 respectively.