Khaleda skips hearing on Niko charge-framing
Officials say she didn't wake up, her lawyer cites illness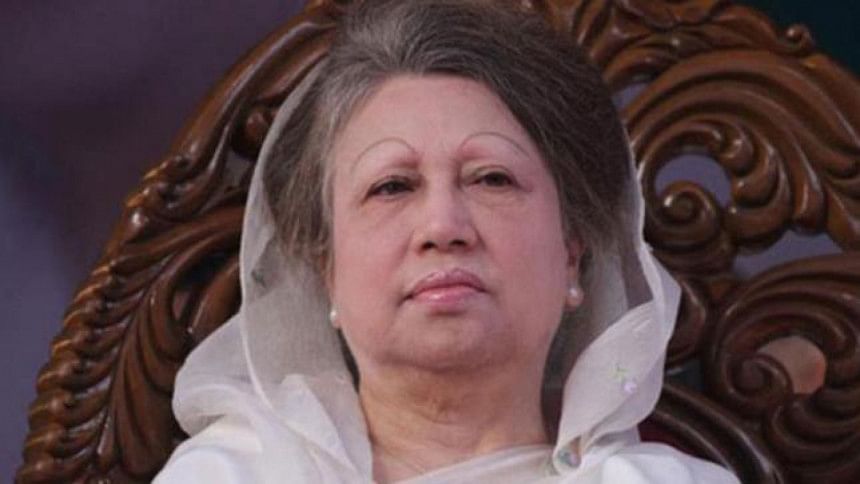 BNP Chairperson Khaleda Zia did not appear before the Special Judge Court-9 for hearing on charge framing in the Niko graft case yesterday.
The authorities of Dhaka Old Central Jail said she could not be produced before the court as she "did not wake up from sleep", but Khaleda's lawyer Masud Ahmed Talukder said she skipped the hearing as she was feeling sick.
BNP standing committee member Moudud Ahmed, another accused in the case, told the court that "a healthy person does not sleep till 12:00 noon. Khaleda Zia was sick so she was asleep."
At that time, Anti-Corruption Commission Public Prosecutor Mosharraf Hossain Kajol promised that Khaleda would get treatment according to the jail code.
Judge Sheikh Hafizur Rahman of the Special Judge Court-9 in Dhaka set March 3 for the next hearing on the charge framing in the case.
On February 12, a petition was filed with the court by one of Khaleda's lawyer, seeking treatment for the BNP chief. However, the court has not decided on the matter yet.
The High Court on October 4 last year directed the government to immediately admit Khaleda Zia to Bangabandhu Sheikh Mujib Medical University for treatment.
On December 9, 2007, the ACC filed the case with Tejgaon Police Station accusing Khaleda and 10 others for abusing power to award a gas exploration and extraction deal to Canadian company Niko.