HC wants update on Khaleda's health condition
Sets Thursday for hearing bail petition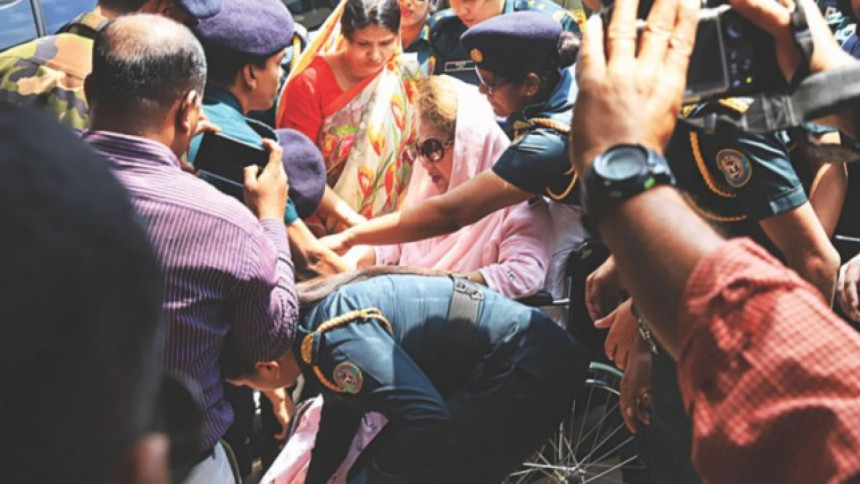 The High Court today wanted to know about the present treatment of BNP Chairperson Khaleda Zia, who is now in the prison cell of Bangabandhu Sheikh Mujib Medical University (BSMMU) for treatment.
The court ordered the BSMMU vice-chancellor to submit a report by 5:00pm on Wednesday through the registrar general of the Supreme Court and also set Thursday for holding hearing on Khaleda's bail petition in Zia Charitable Trust corruption case.
The bench of Justice Obaidul Hassan and Justice AKM Zahirul Huq asked the VC to mention in the report whether Khaleda has given her consent for her advance treatment.
If she gave the consent, the VC will have to mention in the report whether the medical board concerned have started her treatment.
During today's hearing, Khaleda's lawyer Advocate Zainul Abedin told the court that the BNP chairperson's health condition has deteriorated since December 12 last year. She is seriously ill and cannot move and take medicine on her own, the lawyer said.
Therefore, she needs bail for advanced treatment in the UK, he added.
He prayed to the court to grant Khaleda's bail on heath and humanitarian grounds.
Meanwhile, Attorney General Mahbubey Alam opposed the bail petition, saying that the HC had earlier rejected a similar bail petition of Khaleda and the Appellate Division also upheld the rejection order.