Khaleda to sit with alliance chiefs to decide on UP polls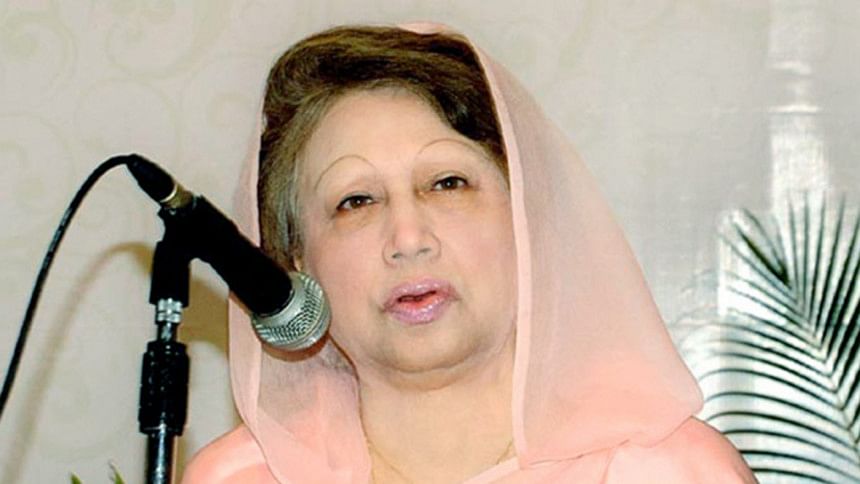 BNP Chairperson Khaleda Zia will sit with the top leaders of 20-party alliance tonight to decide whether it will participate in the Union Parishad elections.

Also READ:  BNP likely to stay in race

The meeting will be held at her party office in Gulshan, Dhaka at 8:30pm, Sayrul Kabir Khan, media wing member of Khaleda, told The Daily Star.
Last night, senior BNP leaders at a meeting chaired by Khaleda expressed their opinion against quitting the race.
The party will announce its final decision after holding the meeting of the 20-party alliance tonight, party sources said yesterday.

READ more: BNP losing interest in UP polls

The BNP on March 31 submitted a letter to Chief Election Commissioner Kazi Rakibuddin Ahmed, saying that they would have no alternative but to boycott the UP polls if the EC did not cancel elections to 1,354 UPs that went to the polls on March 22 and March 31.
The BNP demanded fresh elections there.

SEE: Snapshots of 2nd Phase of UP Polls
At least 31 people were killed and several hundred others injured in the two phases of the elections.
The BNP-nominated candidates won around 109 chairman posts in the two phases against 991 secured by AL men.

Also Read: Scores injured in post-polls violence

The party has been alleging that the two phases were marred by widespread vote rigging, capturing of polling stations, and violence and use of muscle power by the ruling party men.
The party also alleged that despite repeated complaints filed with the EC over various polls irregularities and violation of the election codes of conduct, the EC did nothing to prevent those.