Khaleda, Goyeshwar sued for defaming martyrs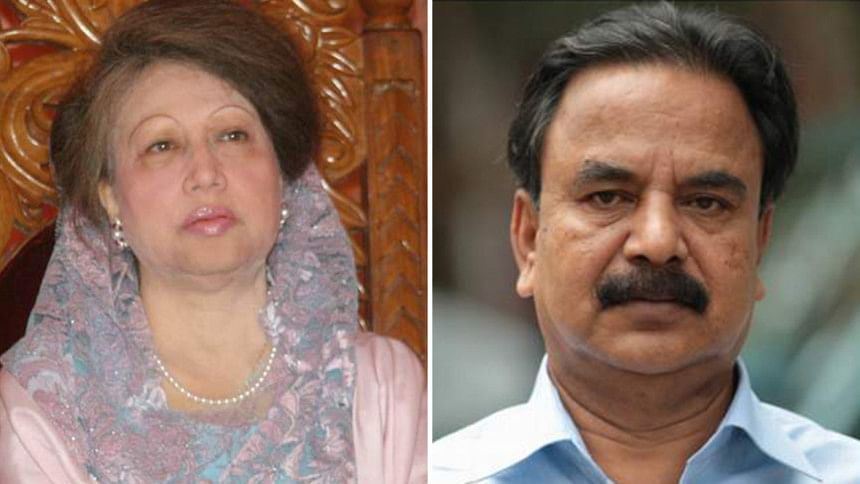 A Dhaka court today ordered probe into a defamation allegation against BNP Chairperson Khaleda Zia and the party's senior leader Goyeshwar Chandra Roy for insulting Liberation War martyrs.
After taking the allegation into cognisance, Metropolitan Magistrate Md Aminul Haque ordered Shahbagh police's officer-in-charge to investigate the complaint and report on February 7.
AB Siddique, president of Jananetri Parishad, filed the case. This is the second suit against Khaleda in this connection after a sedition case filed on December 27 over the same.
On December 23, a Supreme Court lawyer served legal notice to Khaleda asking her to apologise to the nation by seven days or face legal consequences for her comments.
On December 21, Khaleda – in her first public address in more than a year – said "there are controversies over how many were martyred in the Liberation War."
Her comments drew widespread flak among pro-liberation forces in the country. Many slammed her as an "agent of Pakistan" and demanded that she leaves Bangladesh.
On December 27, Goyeshwar went rampant against 1971 martyred intellectuals dubbing them as "anti-liberation elements who died like fools."