Khaleda confident on BNP's win in municipal polls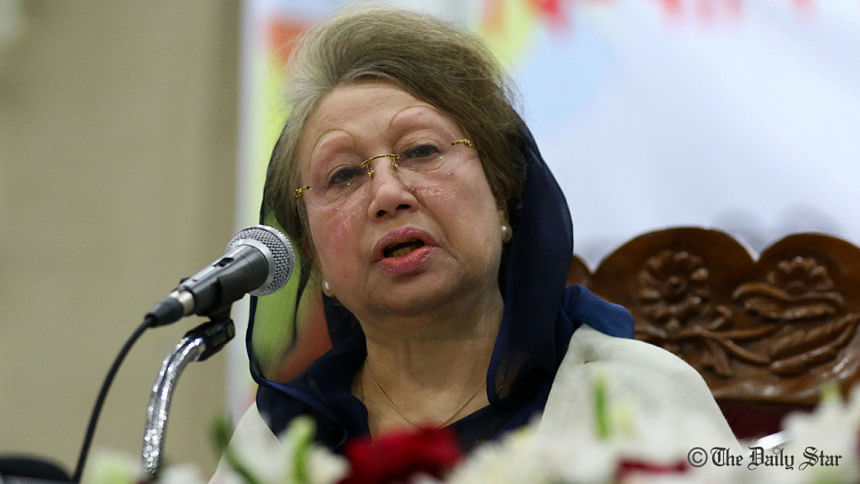 BNP Chairperson Khaleda Zia today claimed that she is confident of her party's landslide win in the upcoming municipality elections on December 30.
"I have field-level information that ruling Awami League will embrace a huge defeat in the polls," she told a programme at Supreme Court Bar Association.
However, she did not elaborate on the matter and instead alleged that the government is "trying heart and soul" to rig the municipality elections.
Bangladesh's 234 municipalities will step into local body elections – that will be held under party banners for the first time in history – on December 30.
"The government has imposed various bans ahead of the polls as they are planning to rig the polls," she told the biennial council of a faction of Bangladesh Federal Union of Journalists.
Lambasting the government for its "oppressive acts", Khaleda said, "It [government] wants to eliminate all its opponents."
Khaleda, who kept her party from participating in the last general elections of January 2014, has decided to join in for the municipal polls and seems determined to follow through.