Jamaat changes logo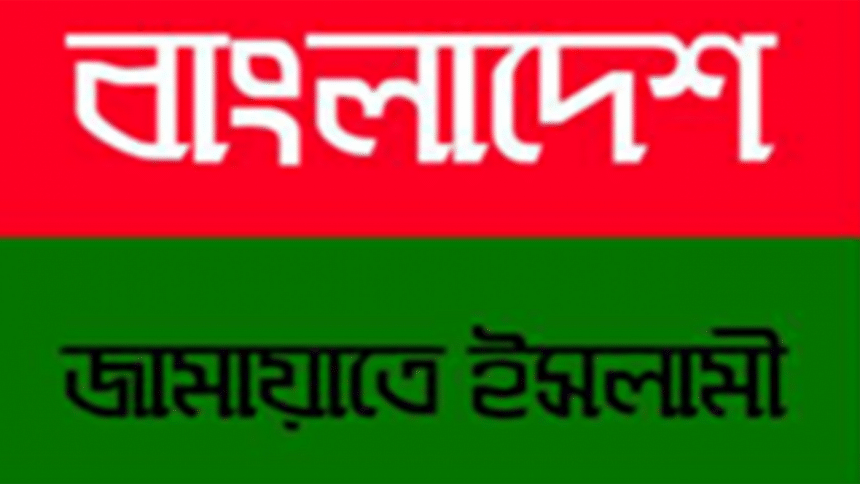 Jamaat-e-Islami has brought change in its logo with using red and green colour on it.

Since formation of the party, Jamaat had been using the word "Aakimuddin" means "establish Islam," the party sources said.   

But the party started using the new logo from today while sending party's statement to media.

In the party's pad, Jamaat used the new logo in its left side with colouring the word Bangladesh in red colour while green in Jamaat-e-Islami.

Asked, a Jamaat district leader said they cannot use their original logo due as the election commission has been held up the party's registration. "That's why we are using new logo," he said wishing anonymity.   

But the Jamaat leader did not elaborate how and on what basis the party changed its logo.

The sudden change of its logo has given fresh discussion in political arena on Jamaat's coming up in new name.

Earlier talking with The Daily Star, several Jamaat leaders said they have almost finalised its move to reappear under a new name without words like "Islam or Muslim" if the party is banned for 1971 war crimes.

The party is looking for a modern name which will attract youths. "There will be no words like Islam or Muslim in the new name," a Jamaat leader had told this correspondent adding, the party will also discard the word Jamaat.

Jamaat policymakers started preparing to have a new name after an investigation agency in August 2013 began probing the war crimes allegations against the party.

In today's statement, Jamaat refuted Home Minister Asaduzzaman Khan Kamal's allegation that former Shibir men are joining different militant organisation including Ansarullah Bangla Team and Huji.