Irregularities taking place with govt's help: Oikyafront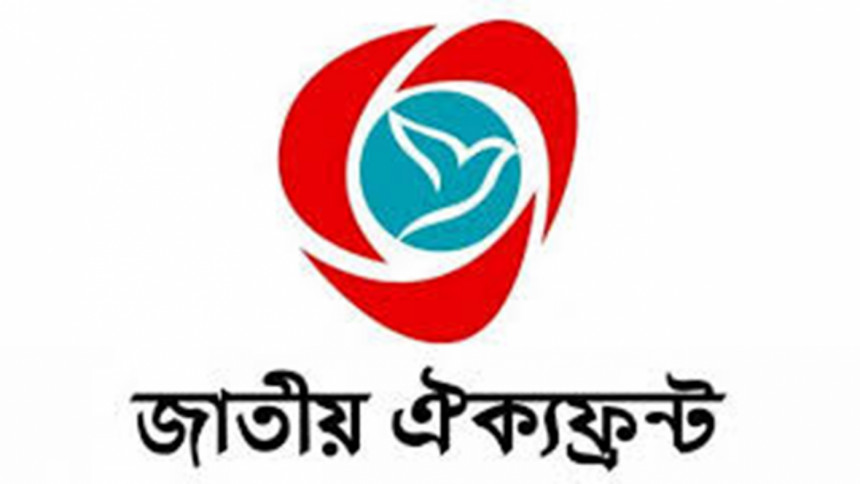 Terming the prevailing trend of robbing the state wealth as horrible, Jatiya Oikyafront today said that the country and its sovereignty will plunge into a severe internal crisis if it is continued.
Jatiya Oikyafront, led-by Gono Forum President Dr Kamal Hossain, thinks that such type of irregularities and misdeeds can't take place unless government helps, said a press statement signed by Oikyafront leader Reza Kibria.
"It is now proved that the undemocratic government has pushed the country to the verge of collapse only to take the state power under its absolute control through indulging in irregularities and corruption," Oikyafront said in the context of the ongoing crackdown on the casino and illegal business.
In the statement, Oikyafront demanded the resignation of the present government and called upon it to announce a national government to uphold the country's independence and sovereignty.
The Oikyafront, in the statement, also said that holding of a national dialogue with political parties and professional bodies will be the time buffeting step to resolve the prevailing crisis.
It also demanded the formation of a national commission to probe the government's indulgence in criminal activities including abduction, killing and enforced disappearance and corruption.
The Oikyafront also demanded the immediate release of BNP Chairperson Khaleda Zia and other political parties' leaders from jail.