Families meet Mojaheed, SQ Chy at Dhaka jail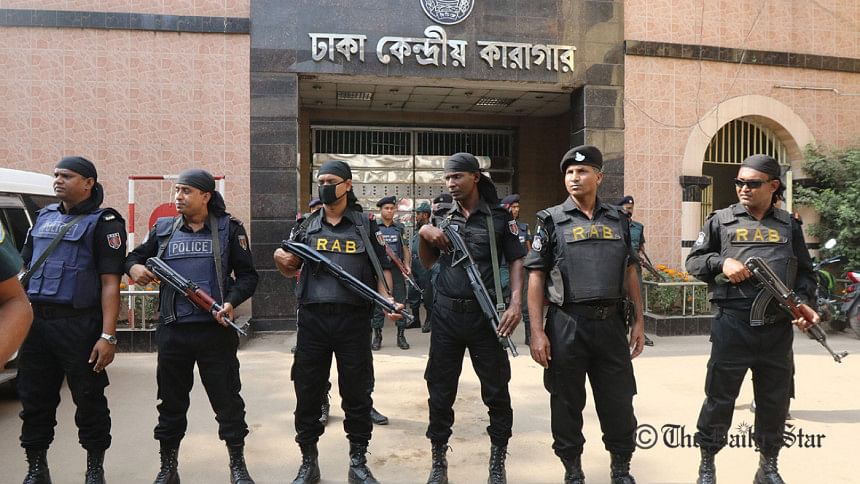 Death row war crimes convicts Salauddin Quader Chowdhury and Ali Ahsan Mohammad Mojaheed met their families at Dhaka Central Jail today.
The meetings took place a day after the Supreme Court turned down their pleas for review against death penalty for war crimes during 1971 Liberation War.
Meanwhile, the Supreme Court has said it will soon release the full order on both war criminals (the verdict turning down their review petitions).
And, the "security measures" involving shutting down social networking website Facebook and online calling and messaging apps WhatsApp and Viber are still in place.
Presidential mercy is the only thing that can now save Salauddin Quader and Mojaheed. According to laws of the International Crimes Tribunal, they will be allowed "reasonable time" to seek clemency.
SQ CHY'S FAMILY AVOIDS MEDIA
        - 22 family members go to Dhaka jail at Old Dhaka around 12:30pm, 15 allowed to enter.
        - After about an hour's meeting, they come out and refuse to talk to the media.
        - Those who met SQ Chowdhury included his wife Farhat Quader Chowdhury, sons Fazlul Quader and Hummam Quader, daughter Farzin Quader and sisters Jubaida Monwar and Hasina Quader.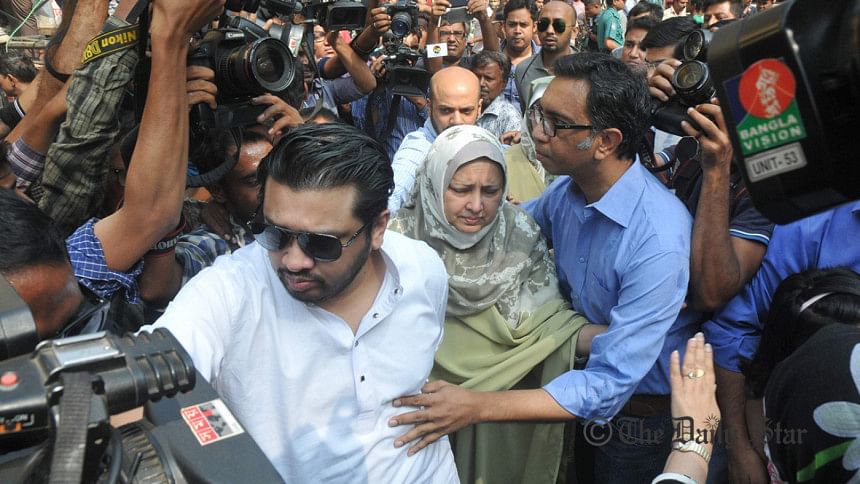 MOJAHEED IS FIRM: SON
        - 12 family members enter Dhaka jail around 1:50pm, meeting takes place for about 30 minutes.
        - Permission for meeting sought around 12:30pm, son Ali Ahmed Mabrur says. 
        - Family members include Mojaheed's wife Tamanna-E-Jahan, son Ali Ahmed Mabrur, daughter Tamrina Binte Mujaheed and daughter in-laws Nasrin Akhter and Syeda Rubayeda.
        - Mabrur briefs media, says Mojaheed is firm. "Our evidences proved that my father is innocent. Now, if he is hanged, it will be a cold-blooded murder of an innocent man".