EC finalises EVM-included electoral code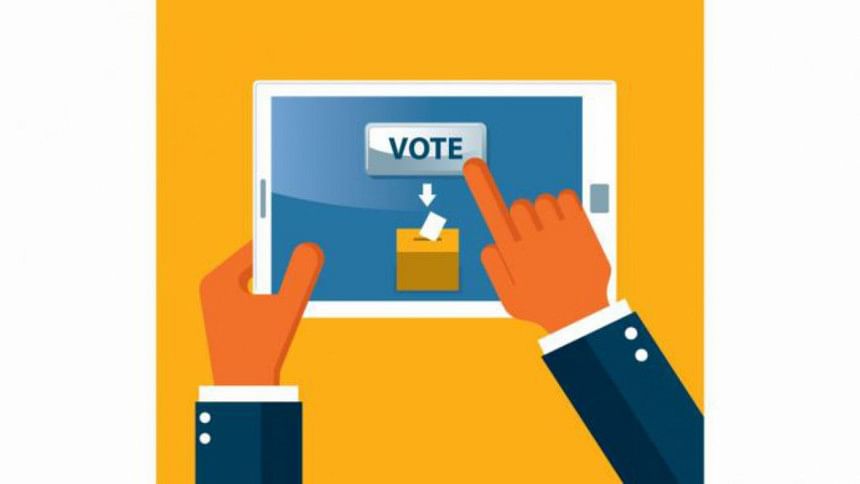 The Election Commission has finalised the electoral code for the upcoming parliamentary election, which includes the use of electronic voting machines (EVMs).
The electoral code of conduct was finalised in an election-preparatory meeting held at the commission's secretariat today.
Legal allowance of using EVM in general elections was approved by President Abdul Hamid on November 1 amid widespread concerns over the issue.
WHY EVM IS AN ISSUE?
After the commission proposed use of EVM in the general election, it drew flak and criticism from opposition political parties and experts.
Even an Election Commissioner, Mahbub Talukder, is against the move. He has repeatedly said, EVM alone may put the entire election into controversy.
But despite concerns, the Election Commission has gone on to amend the Representation of the People Order and bring the change, with the endorsement of the government.