6 constituencies to see EVM use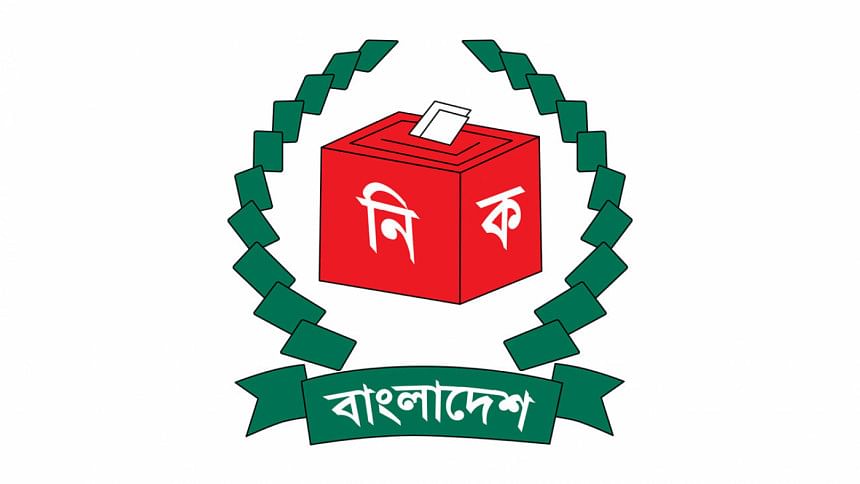 The Election Commission yesterday finally clarified its position on the use of electronic voting machines in the December 30 national election, saying EVMs would be used in all polling centres of six constituencies.
"Following a marathon meeting, the Election Commission decided to use EVMs in any six constituencies in city corporations and other urban areas," said EC Secretary Helal Uddin Ahmed.
"The [parliamentary] seats will be finalised through lottery on November 28 in front of you [journalists]," he said.
Helal was addressing a press conference at the capital's Nirbachan Bhaban following an EC meeting on the EVMs. The meeting was presided over by Chief Election Commissioner KM Nurul Huda and attended by all the four election commissioners.
Yesterday's announcement was contradictory to a previous EC statement on the issue.
On August 28, the EC secretary had said the commission was planning to use EVMs in around 100 out of the 300 constituencies.
Asked about calls from the Jatiya Oikyafront, including the BNP, the Jatiya Party and many other parties for not using the machines in the polls, Helal yesterday said, "That's why the commission decided to use EVMs in only six [parliamentary] seats. The commission took their objection into consideration."
He said people would use EVMs to vote at 900 polling centres in those six constituencies and that no ballot papers would be needed there. 
He also said they were confident about having no technical issues in the centres.
In September, the EC moved hurriedly to amend the Representation of the People Order (RPO) for using EVMs in the national election.
The next month, the commission sent a proposal to the planning ministry for its approval to procure 1.5 lakh EVMs for around Tk 3,800 crore.
 However, a planning commission document revealed that the project was taken up without any feasibility study.
In the recently held city corporation polls, EVMs were used in three polling centres in Khulna City Corporation with 10,000 voters; two centres in Sylhet City Corporation with 5,413 voters; 11 centres in Barishal City Corporation with 25,000 voters; and two centres in Rajshahi City Corporation with 3,383 voters, sources said.
During EC's electoral dialogues last year, most of the 40 registered parties, including the BNP and its allies, opposed the idea of using EVMs in the election.
However, five political parties, including the ruling Awami League, its allies Workers Party of Bangladesh, Jatiya Samajtantrik Dal faction led by Hasanul Haq Inu and Bangladesher Samyabadi Dal (M-L) and Zaker Party supported the use of EVMs.
The BNP has all along been opposing the EC move, alleging that this might facilitate "the government's plan for election engineering".