Use of EVM in National Election
President promulgates RPO change ordinance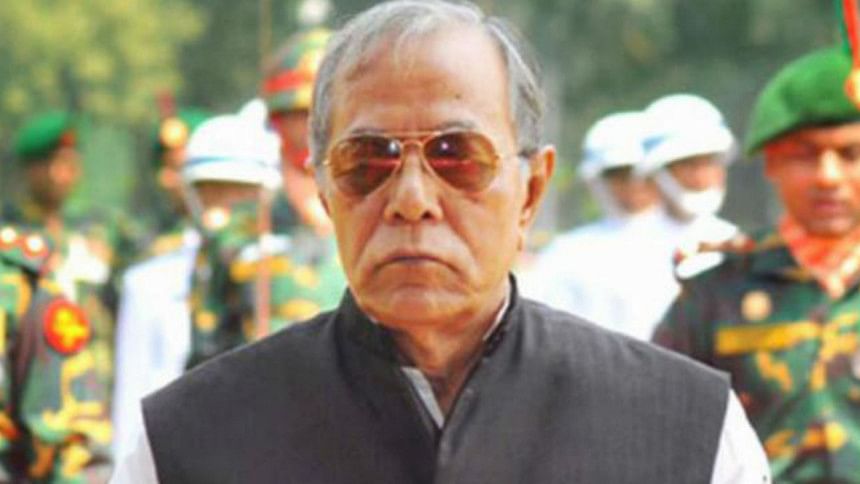 President Abdul Hamid yesterday promulgated the "Representation of the People Order (amendment) Ordinance, 2018", paving the way for the use of electronic voting machines (EVMs) in the upcoming national election.
"Honourable president has signed the RPO (amendment) Ordinance. Now the law ministry will publish a gazette notification in this regard," said president's Press Secretary Joynal Abedin.
The president issued the ordinance as the last session of the 10th parliament ended on Monday.
On October 29, the cabinet approved the proposal for amending the RPO enabling the use of EVMs in the national polls.
Briefing reporters at the secretariat after the meeting at the Prime Minister's Office, Cabinet Secretary Mohammad Shafiul Alam had said a new provision was incorporated in the law to use EVMs approved by the Election Commission in the national election instead of traditional ballot papers.
The law gives the EC authority to introduce the EVM system, approve the EVM format and EVM software, and take safety measures for.
The new law proposes a number of safety measures for the EVMs to allay people's fear over the security features of the EVMs.
About the safety measures, the cabinet secretary had said an EVM could not be altered, tempered and hacked. "The machine will not have any network, internet connection, computer control and remote frequency. It'll also be protected from any tempering and manipulation."
Besides, a provision was kept in the new law to introduce the online system for submission of nomination papers alongside the manual one.
According to the law, a loan defaulter will have to pay his loan before the day of submission of nomination papers to contest the election.
A loan defaulter needs to pay his/her loan at least seven days before the submission of nomination papers to run the electoral race as per the existing RPO.
On August 30, the EC decided to propose amending the RPO incorporating a provision to use EVMs in the national election like the local body elections.
The Executive Committee of the National Economic Council on September 18 cleared a Tk 3,825.34 crore project to procure 1.5 lakh EVMs.