People not ready to cast vote using EVMs: Tabith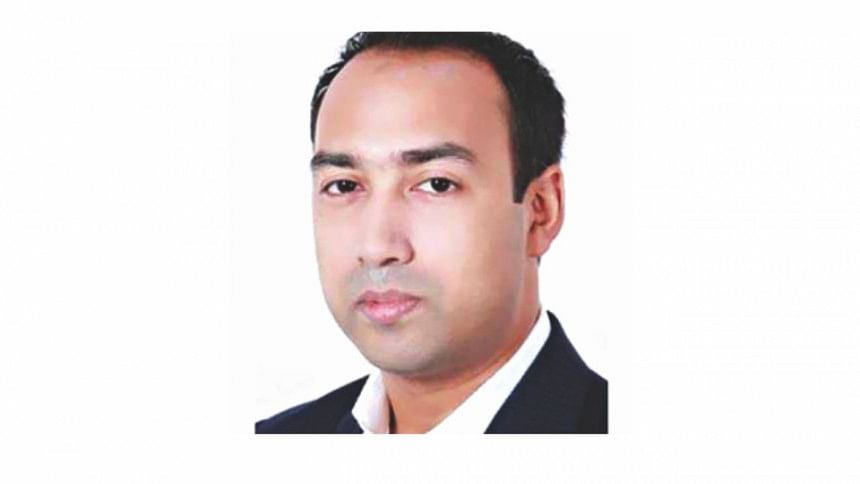 Tabith Awal, BNP's mayoral candidate for the Dhaka North City Corporation election, today said people were not ready to cast their votes using the Electronic Voting Machine (EVMs) in the election scheduled for January 30.
"Use ballot papers instead of EVMs as people are still not ready to vote using the e-system," Tabith said, reiterating his party's call to the Election Commission (EC) to not use the voting machines.
Claiming that political parties were the sole stakeholders of the Election Commission, Tabith said majority of the political parties were against using the machines for the elections, but the EC was rigid in its stance.
The commission should take the demands of the parties and the voters into consideration, the BNP candidate said while carrying out mass contact campaign ahead of the DNCC election.
He also expressed his disappointment at the election not being deferred for Saraswati Puja, which is to be celebrated on the polls day. Tabith called upon members of the Hindu community to "respond" to this by voting for "Sheaf of Paddy", the electoral symbol of BNP.
Tabith, along with senior leaders and activists of the party, started the election campaign from Panthapath area and sought votes from people from all walks of life.
Citing several instances of irregularities in the previous elections under the incumbent EC, Tabith said the supporters of the ruling party candidate were threatening those who will vote for Tabith.
"I am getting positive responses from the people. They would cast their votes for me to change their fates," said Tabith, son of BNP Vice Chairman Abdul Awal Mintoo.