Dhaka city polls Jan 30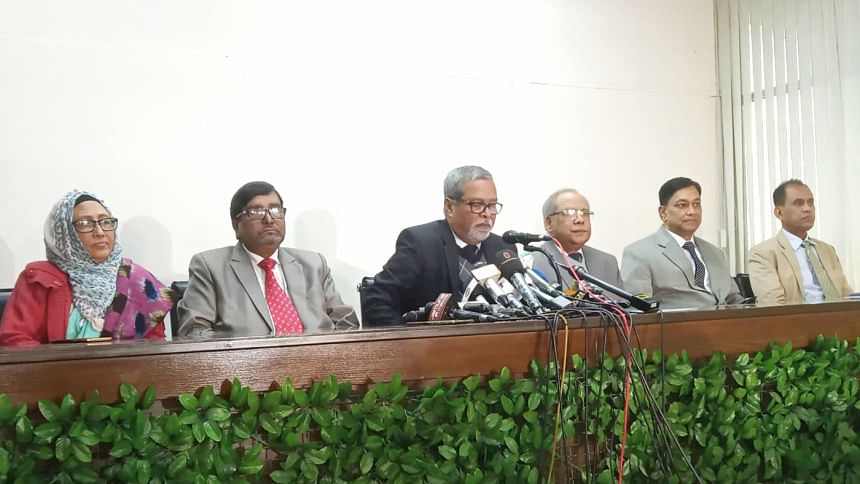 The elections to Dhaka north and south city corporations will be held on January 30 next year.
Chief Election Commissioner KM Nurul Huda announced the schedule at his office this evening. Election commissioners were also present at the programme.
According to the polls schedule, the last date for filing nomination papers is December 31.
The returning officers will scrutinise the nomination papers on January 2, and the last date for withdrawing candidacy is January 9.
The 180-day countdown for the EC to complete elections has already started as the tenure of the current mayor and councillors of Dhaka North City Corporation will be ended on May 13, 2020, while the tenure of DSCC mayor and councillors will be ended on May 16, 2020.