Graft trial of BNP's Mirza Abbas to continue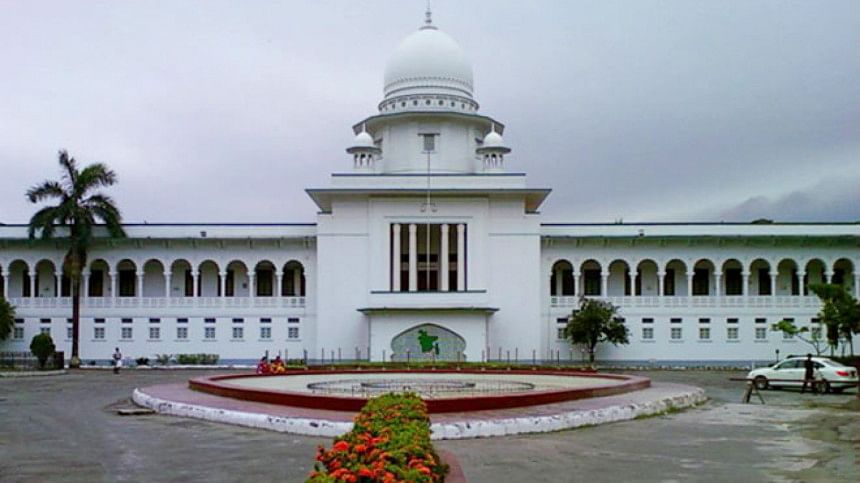 The High Court has cleared the way for the lower court concerned to resume the trial proceedings of 15 corruption cases filed against former BNP housing and public works minister Mirza Abbas and others on charges of selling 18 abandoned government houses on fake auction.
The court today lifted its earlier orders that had stayed the trial proceedings of the cases at different times in 2008.
The bench of Justice Obaidul Hassan and Justice Krishna Debnath rejected 15 criminal revision petitions filed by the accused in 2008 challenging the proceedings of the cases.
Now, the Special Judge Court-3 of Dhaka will resume the trial proceedings of the cases following the HC verdict, Anti-Corruption Commission's lawyer Advocate Khurshid Alam Khan told The Daily Star.
He said the ACC on March 29, 2007 filed a first information report (FIR) with Motijheel Police Station against Abbas, former commerce minister Amir Khasru Mahmud Chowdhury, Harris Chowdhury, the then political secretary to former prime minister Khaleda Zia, three former secretaries and a number of high officials of Rajdhani Unnayan Kartripakkha (Rajuk) and Power Development Board (PWD).
The accused in connivance with each other sold 18 abandoned government houses on a fake auction at prices much lower than the market price.
The houses, located in the city's posh areas like Gulshan, Banani, Dhanmondi and New Eskaton, were sold bypassing an open auction, causing a loss of Tk 127.64 crore to the national exchequer.
The ACC later on submitted 15 separate charge sheets to the trial court concerned in connection with the FIR turning it (FIR) to 15 separate cases, the ACC lawyer said, adding that most of the accused then filed 15 separate revision petitions with the HC challenging the case proceedings.
In the petition, the accused had prayed to the HC to order the trial court to hold the trial proceedings of 15 charge sheets through one case.
The HC at different times in 2008 stayed the case proceedings and issued separate rules asking the ACC and government to explain why the trial proceedings should not be quashed.