Irregularities, violence disappoint BNP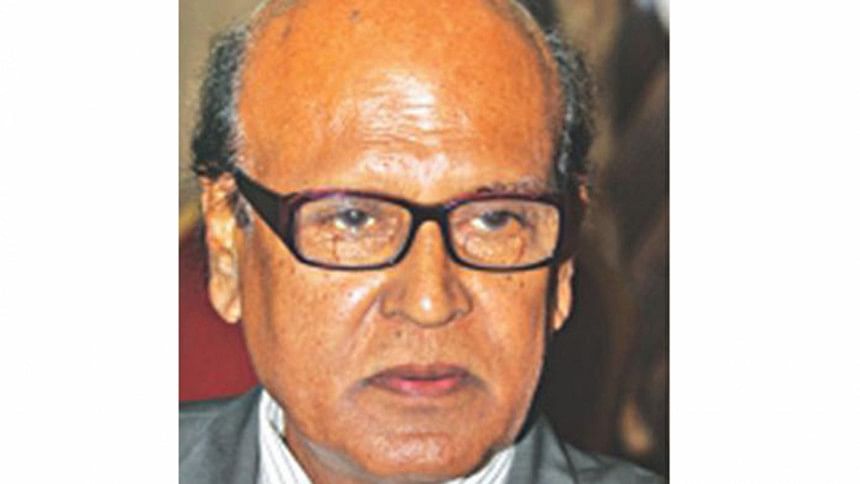 BNP Chief Khaleda Zia's Adviser Khandker Mahbub Hossain this afternoon said the party has been disappointed by irregularities and violence over today's municipality polls.
"We have found irregularities at more than 100 polling centres. We have handed over a list of the centres to the chief election commissioner. We have demanded re-election to the centres," he said. 
Mahbub came up with post-polls reaction before journalists at the Election Commission (EC) Secretariat in Dhaka.
"We were in the Election Commission office whole day when we have seen the commission as helpless. There is control of the Election Commission in the field level," he added.
About polls boycott by BNP's mayoral candidates, Mahbub said, "We don't support polls boycotts but some of our candidates have been compelled to quit the race."
Despite hefty complaints of vote rigging against the ruling party, the BNP earlier in the day said they would not boycott the municipality elections "under any circumstance".
"Massive vote rigging is on. But, we will stay in the poll until the last moment," said BNP Joint Secretary General Ruhul Kabir Rizvi Ahmed at a briefing.
Citing several instances of vote rigging and poling centers grabbing, Rizvi said the ruling party cadres with the help of law enforcers have already grabbed many polling centers to change the poll result.
"I urge the Election Commission to stop voting at the centers already grabbed by the ruling party activists and arrange fresh election in those areas later," he said.
"We called upon the Election Commission to play its constitutional role paving the path of a free, fair and impartial municipality polls," he added in the briefing held at BNP's Naya Paltan office.
Barely two hours into the voting, a three-member BNP team led by BNP chairperson's adviser Osman Faruk went to the Election Commission at 10:00am to file complaint.
They alleged that around 60 polling centres were already occupied by ruling party supporters within two hours of voting.
BNP, who boycotted the last general elections of January 2014, is participating in today's local body elections which are being held under political party banners for the first time.
BNP Chairperson Khaleda Zia said she believes that her party will have a landslide win if there would have been a free and fair election.
In a separate press briefing, Rizvi alleged the ruling Awami League has let loose its 'terrorist police and joint forces under patronisation of the administrations' to ensure victory through plagiarism.
Newsmen of different print and electronic media have been detained so that the real scenario is not reflected in the election, he alleged.