Zia charitable graft: Khaleda to appear before court tomorrow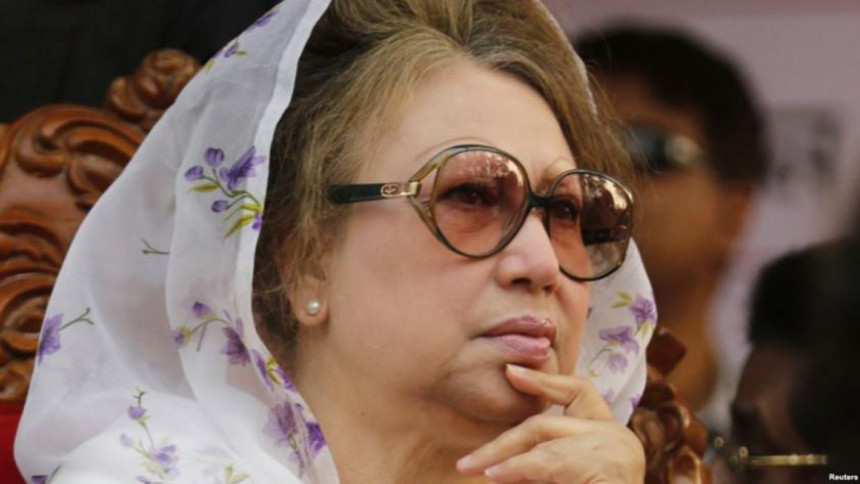 BNP Chairperson Khaleda Zia will appear before a Dhaka court tomorrow in Zia Charitable Trust graft case.
She is expected to reach the court by 10:30am tomorrow, her lawyer Sanaullah Miah told The Daily Star.
On April 7, the High Court cleared the way for a lower court to continue the trial proceedings against Khaleda in the case after rejecting her petition seeking cancellation of the proceedings.
On March 9, Khaleda challenged the legality of appointment of Harunur Rashid, investigating officer of the case, saying that the Anti-Corruption Commission had not published any gazette notice.
The ACC on August 8, 2011 filed the graft case accusing Khaleda and three others of abusing power in setting up the charity.
The other accused are Harris Chowdhury, Khaleda's former political secretary, Ziaul Islam Munna, assistant private secretary (APS) of Harris, and Monirul Islam Khan, APS of former mayor Sadeque Hossain Khoka. Of them, Harris is on the run.