Zia charitable graft: SC to hear Khaleda's plea Aug 1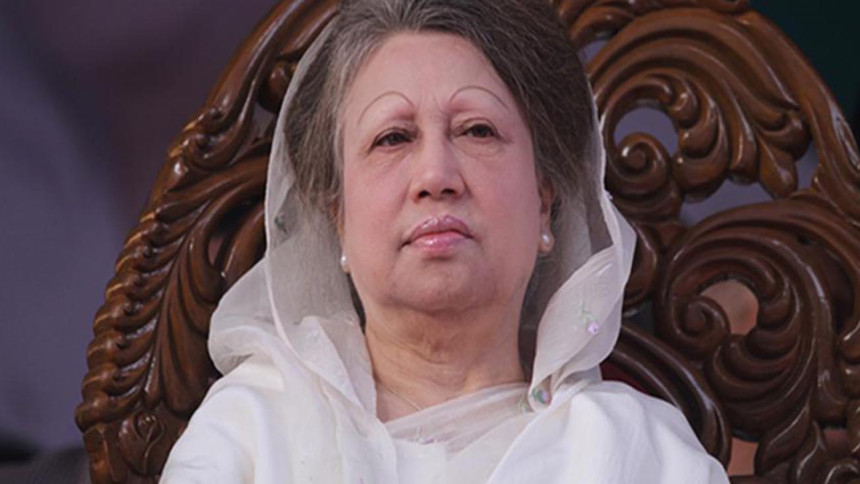 The Supreme Court today fixed August 1 for hearing two appeals filed by BNP Chairperson Khaleda Zia seeking stay on the trial proceedings of Zia Charitable Trust corruption case against her.
Chamber judge of the Appellate Division of the SC Justice Syed Mirza Hussain Haider fixed the date for hearing the appeals before its full bench.
The apex court's chamber judge set the date after Khaleda's lawyers moved the appeals before his court today.
AJ Mohammad Ali and Bodruddoza Badal appeared for Khaleda, while Khurshid Alam Khan stood for the Anti Corruption Commission.
The BNP chief on May 31 filed two separate leave to appeal petitions with the SC for staying the trial proceedings of Zia Charitable Trust corruption case against her.
The BNP chief submitted the appeals though her lawyers also challenging a High Court verdict that on May 15 paved the way for a lower court to continue with the trial.
On May 15, the HC rejected two revision petitions of Khaleda, seeking a stay on the trial, and cleared the way for the lower court to continue the trial.
On April 18, the BNP chief filed two separate revision petitions with the HC challenging a lower court order that rejected her two applications in the graft case lodged by the Anti Corruption Commission on August 8, 2011.
One of the applications was filed for re-cross examination of the investigation officer of the case while the other for scrutinising the case diary.
On April 17, a Dhaka court rejected the applications of Khaleda after her lawyers submitted those before the court at Bakshibazar in the presence of Khaleda.