SC grants Haji Salim bail in graft case, no bar to his release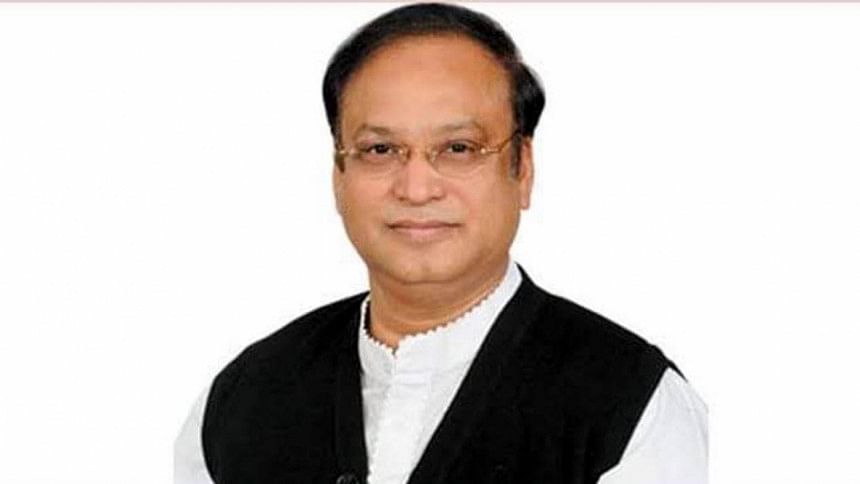 The Supreme Court today granted bail to Awami League lawmaker Haji Mohammad Salim in a corruption case.
A five-member SC bench, headed by Chief Justice Hasan Foez Siddique, gave him bail after hearing his leave-to-appeal petition challenging a High Court verdict that upheld his 10-year jail sentence in the case.
The other four judges of the bench are Justice Md Nuruzzaman, Justice Obaidul Hassan, Justice Borhanuddin and Justice M Enayetur Rahim.
Talking to The Daily Star, Salim's lawyer Sayeed Ahmed Raza said that now there is no legal bar to his client's release from jail following the SC order.
Salim is now in the prison cell at Bangabandhu Sheikh Mujib Medical University (BSMMU), where he has been receiving treatment.
Salim would be released once the prison authorities receive the bail order, added the lawyer.
The HC last year upheld Salim's conviction and 10-year jail sentence.
On February 10 this year, the HC released the full text of the verdict, asking Salim to surrender to a trial court in 30 days.
Salim surrendered before a Dhaka court on May 22.
The HC on March 9 last year upheld a lower court verdict that sentenced Salim to 10 years' imprisonment on April 27, 2008.