Graft: Khaleda's appeal delayed for verdict copy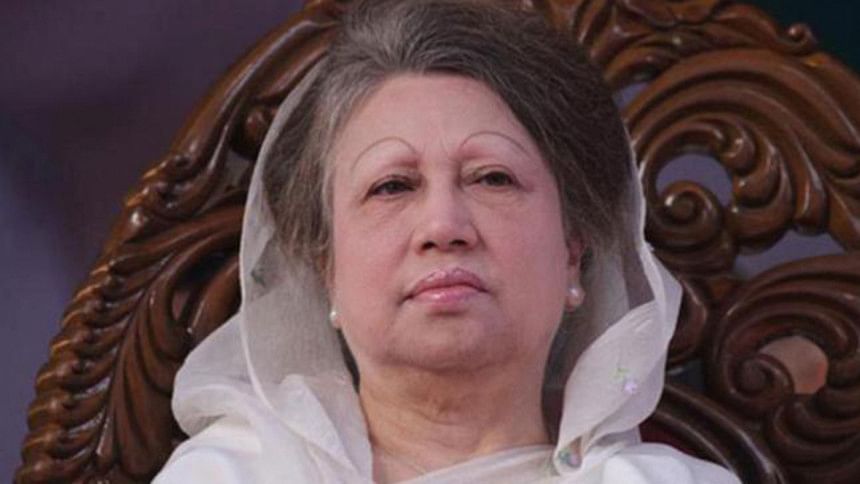 BNP Chairperson Khaleda Zia's appeal against the imprisonment verdict in Zia Charitable Trust graft case has been delayed as her lawyers are yet to receive the certified copy of the verdict.
"We applied for the certified copy, but are yet to get it," Advocate Zainul Abedin, a lawyer for Khaleda, told The Daily Star today. "We will file the appeal after we receive it."
He said, the lower court authorities are now preparing the certified copy of the verdict.
Contacted, Anti-Corruption Commission's lawyer Advocate Khurshid Alam Khan said it is usual for a court to take some time to release the certified copy of a big judgement.
WHAT WAS HER PUNISHMENT?
A special court in Dhaka on October 29 convicted Khaleda Zia in Zia Charitable Trust corruption case and sentenced her to seven years' rigorous imprisonment in her absence.
The court also sentenced to Harris Chowdhury, his assistant personal secretary ZiaulHaqMunna, and Monirul Islam Khan, to the same jail term in the case.
Khaleda and three others were also fined Tk 10 lakh each, and in case of default, they will have to spend six months more in jail.
The court also asked the authorities concerned to confiscate the 42 kathas of land in favour of the government.
According to the case statement, the former prime minister and three others abused their power and raised funds for establishing Zia Charitable Trust from unknown sources.