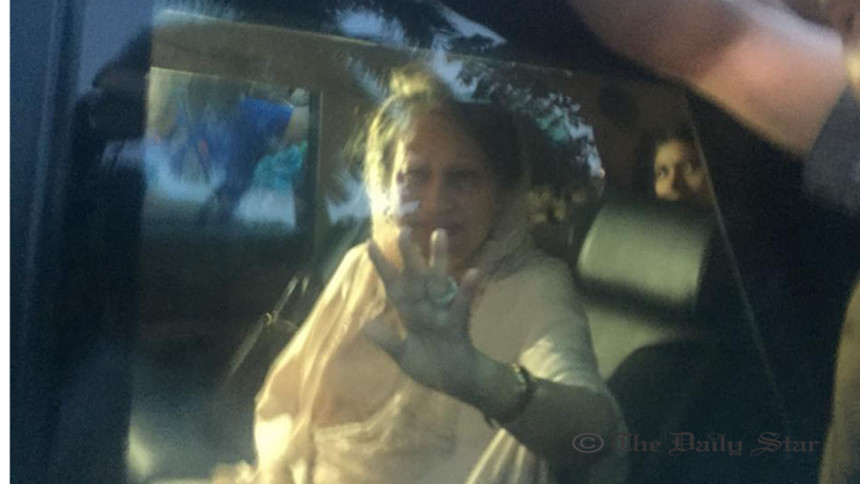 BNP Chairperson Khaleda Zia has returned home after her three-month long visit to London.
She landed at Hazrat Shahjalal International Airport in Dhaka by a flight of Emirates Airlines around 5:10 pm.
Hundreds of BNP leaders and activists, who thronged in front of the airport and both sides of the Airport Road since 2:00 pm, welcomed the party chief.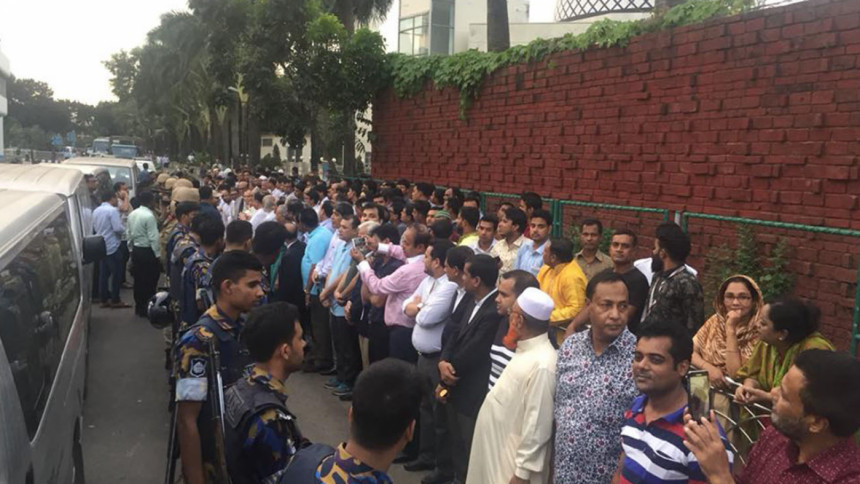 On July 15, Khaleda went to London for treatment and spending time with her family members. Her elder son and also BNP's Senior Vice-chairman Tarique Rahman is now staying in London.
The BNP chief on August 8 underwent a successful eye surgery at a hospital in London. She also celebrated Eid-ul-Azha with her family members there.
Meanwhile, in absence of Khaleda, six arrest warrants have so far been issued against her in different cases.
Of them, a Dhaka court has cancelled Khaleda's bail and issued arrest warrants for her in two cases -- the Zia Orphanage and the Zia Charitable Trust graft.
Two more warrants have been served on her in Dhaka in two other cases filed in connection with undermining the country's map and the national flag and celebrating her "false birthday" on August 15 every year.
The remaining warrants have been issued against the BNP chief in Comilla in two cases filed over violence during hartals in February in 2015.
Court sources said a copy of the arrest warrant of undermining the country's map and the national flag case was sent to Gulshan Police Station on October 12.
But Abu Bakar Siddique, officer-in-charge of the police station, yesterday said they did not get any such copy.