Govt indulges in 'anti-state plot': Khaleda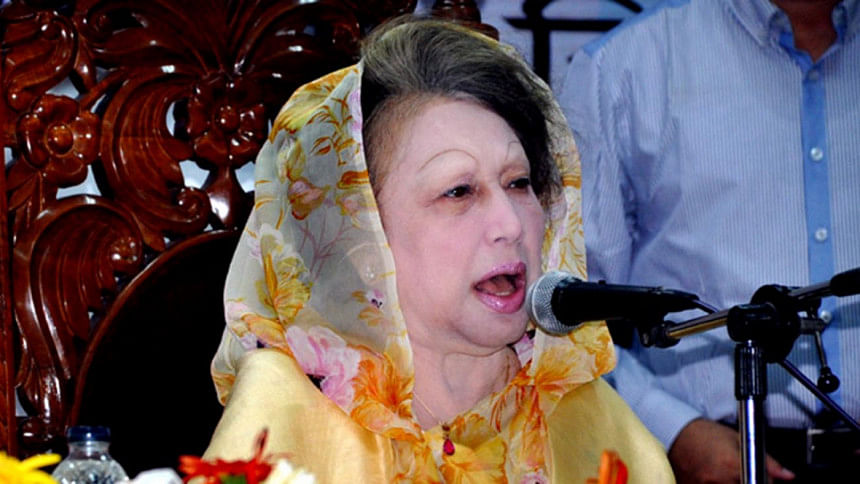 BNP Chairperson Khaleda Zia today criticised the government for the ongoing countrywide crackdown and said it is indulged in "anti-state activities" ignoring the people's interest.
"The Awami League government is committing treason as it is involved in anti-state activities," Khaleda Zia said while addressing an iftar party at the Ladies Club in Dhaka this afternoon.
Country turned into a jail, she says
Khaleda Zia said the country has already been turned into a jail due to the combing operation in the pretext of the combating terrorism and militancy.
Citing tally in the crackdown, Khaleda also chief of the 20-party alliance claimed that around 12 thousand people have so far been arrested in the drive.
"Of them, there had been around 2700 of my party men," she said.
The government's aim is only to detain BNP leaders and activities and its followers, she added.
Khaleda says looting is on in banking sector
Citing several instances of looting in private and publicly run banks, she said, "We never saw any robbery in the state-run banks. This was happened during the regime of Awami League."
The government has been proved as failed, corrupted and repressive, she said.
Khaleda also called upon the people to get united to bring back democracy in the country.
"Now, we have to be united for the sake of democracy and people's welfare," she added.