BNP to 'decide tonight' on boycotting UP polls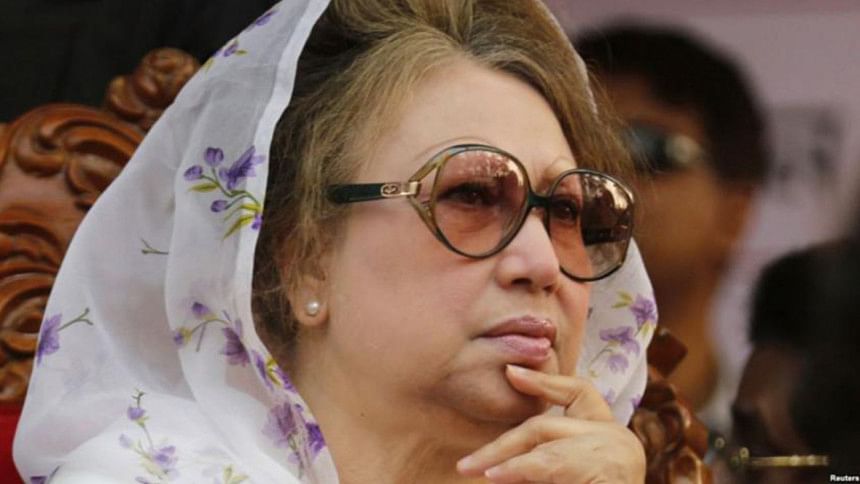 BNP Chairperson Khaleda Zia will sit with top policymakers tonight to decide whether her party will remain contesting at the grass roots union parishad elections.
Her meeting comes amid completion of elections to over 1,300 union parishads, in two phases, where ruling Awami League-backed candidates had a majority haul.
The meeting will be held at Khaleda's Gulshan office at 9:00pm, her media wing staff Shamimur Rahman Shamim, also an assistant office secretary, told The Daily Star.
He added, discussion will be held on organisational issues, derived from the latest union parishad polls, and the crucial decision of whether to remain in the race for union parishad polls.
READ MORE: BNP losing interest in UP polls
So far, at least 20 people have been killed in the elections, held in two phases, to 1,354 unions. BNP could manage to secure chairman posts to only 108 unions among them.
BNP, the party that boycotted the last general elections, actively participated in the municipality elections and latestly the union parishad polls, where they fared poorly.
It was understood that the pressure to participate in the grass roots polls came favouring the desire of the grass roots leaders after the party boycotted the last general elections.