Municipal polls: BNP raises concerns with foreign envoys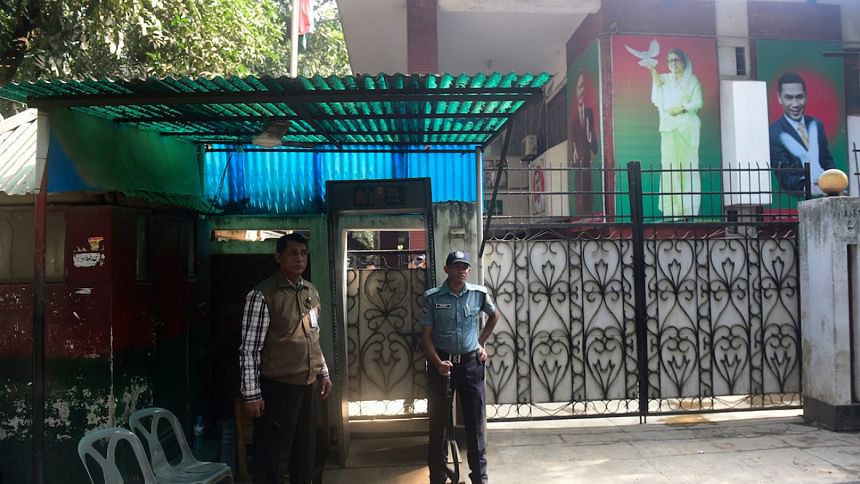 Senior leaders of BNP today met foreign envoys of 15 countries at BNP Chairperson Khaleda Zia's Gulshan office to raise their concerns and clear the party's stance regarding participation in the upcoming municipality elections.
Standing committee member Abdul Moyeen Khan led the BNP delegation in the meeting that began around 11:00am and continued for an hour, meeting insiders said.
The party raised fears that the ruling Awami League will try to hold a one-sided municipal election as like it did in the last general elections of January 5, insiders said.
After the meeting, Moyeen Khan told reporters the meeting was a part of political attachment with foreign envoys. "We upheld the recent picture of the municipal elections."
Envoys and representatives of United States, United Kingdom, European Union, India, Pakistan, Australia, Nepal, Turkey and Sweden participated in the meeting.
BNP chief's adviser Reaz Rahman, leaders Saleh Uddin Ahmed and Amir Khasru Mahmud Chowdhury were among those who participated from the BNP side.
Less than 10 days ago, a senior United States State Department official, Undersecretary of State for Political Affairs-Designate Thomas Shannon met BNP chief Khaleda Zia.
From BNP's side, the party said talks with him involved the peace, human rights situation and democracy in Bangladesh. Shannon, however, did not talk to the media.
BNP, who boycotted the last general elections of January 2014, is participating in the December 30 municipal polls being held under party banners for the first time.
The party, however, is already abuzz with complaints against ruling Awami League supporters blaming them for rampant violations to the electoral code.
A senior BNP leader even threatened to go for movement against the Election Commission, before the party moves for anti-government agitation, if the elections are not held in free, fair manner.
BNP chief Khaleda Zia, however, is still determined to go ahead with her party's participation in the polls. In a recent statement, she hoped of proving BNP's popularity through the election.