Graft trial against Moudud to continue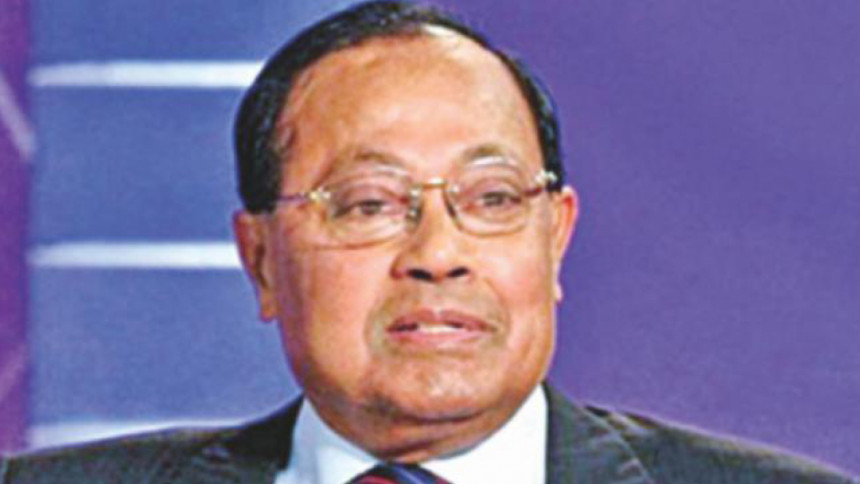 The Supreme Court has cleared the way to continue corruption trial against BNP's standing committee member Moudud Ahmed.
A four-member bench of the Appellate Division headed by Chief Justice Syed Mahmud Hossain dismissed a petition filed by Moudud Ahmed against the trial proceedings at High Court.
Anti-Corruption Commission (ACC) filed the case with Gulshan Police Station on September 16, 2007 against Moudud on charges of amassing illegal wealth worth Tk 7.38 crore and concealing information about his wealth worth Tk 4.40 crore.
On April 8 this year, the High Court summarily rejected a revision petition filed by Moudud challenging the lower court order that dismissed his application for halting the trial proceedings.
In the revision petition, Moudud also prayed to the HC to stay the trial proceedings against him.
Later on, Moudud filed the petition with the Supreme Court challenging the High Court order.
Barrister Rokanuddin Mahmud appeared for Moudud while advocate Khurshid Alam Khan argued for the ACC.