BNP demands 1971 martyrs' list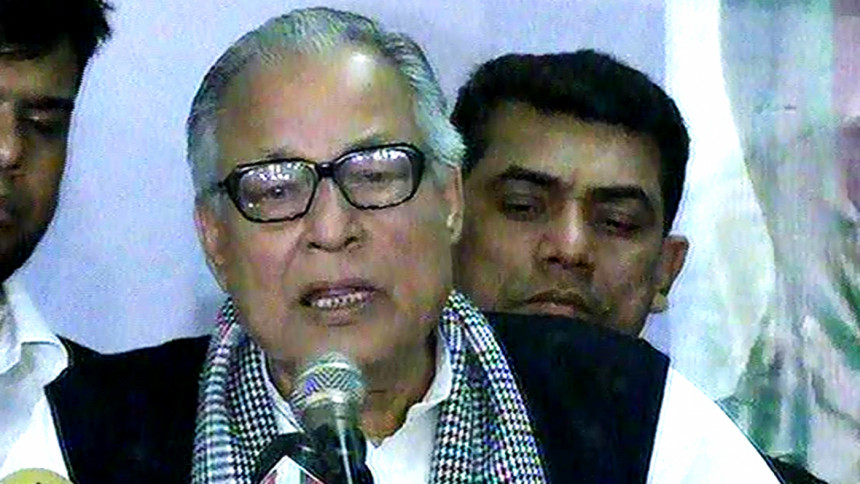 BNP leader Nazrul Islam Khan today called upon the government to prepare a list of the Liberation War martyrs like that of the freedom fighters.
The BNP standing committee member made the call while addressing a programme protesting the sedition case filed against the party chief Khaleda Zia for her comment regarding the number of martyrs.
The case was filed on January 25 by Momtaz Uddin Ahmad Mehedi, a Supreme Court lawyer and member of Awami League's central committee, with the approval of the home ministry.
In the case statement, Mehedi alleged that Khaleda at a December 21 programme last year said, "There are controversies over exactly how many were martyred in the Liberation War. There are also many books and documents on the controversies".
Jatiya Ganotantrik Party (Jagpa), a component of BNP-led 20-party alliance, organised today's programme at Photo Journalist Association Auditorium in Dhaka.
Defending Khaleda's remark, Nazrul Islam said the BNP chief did not mention any number of the martyrs in her speech.
"People will not accept the case. Khaleda cannot be punished in the case," he said.