BCL didn't attack Mahmudur: Law minister
Advises BNP to "replace" Moudud Ahmed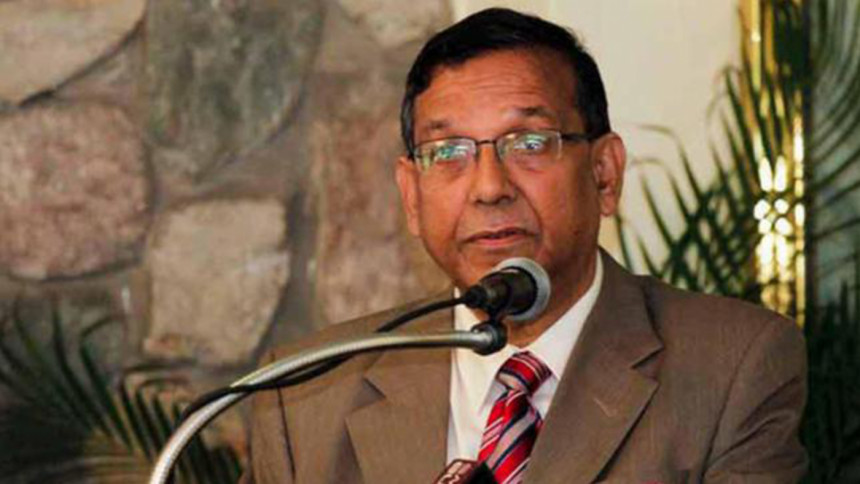 Law Minister Anisul Huq has outright denied that Bangladesh Chhatra League ever attacked Amar Desh acting Editor Mahmudur Rahman in Kushtia.
"Chhatra League was not involved in the incident of attack on Mahmudur Rahman, but its name has been implicated with the attack," he said today.
A pro-BNP-Jamaat intellectual, Mahmudur was attacked in Kushtia court premises last Sunday, allegedly by Chhatra League men, after securing bail in a lawsuit over demeaning Bangabandhu Sheikh Mujibur Rahman and Prime Minister Sheikh Hasina.
While Awami League and BNP have blamed each other for the attack, Kushtia Chhatra League has outright denied their involvement.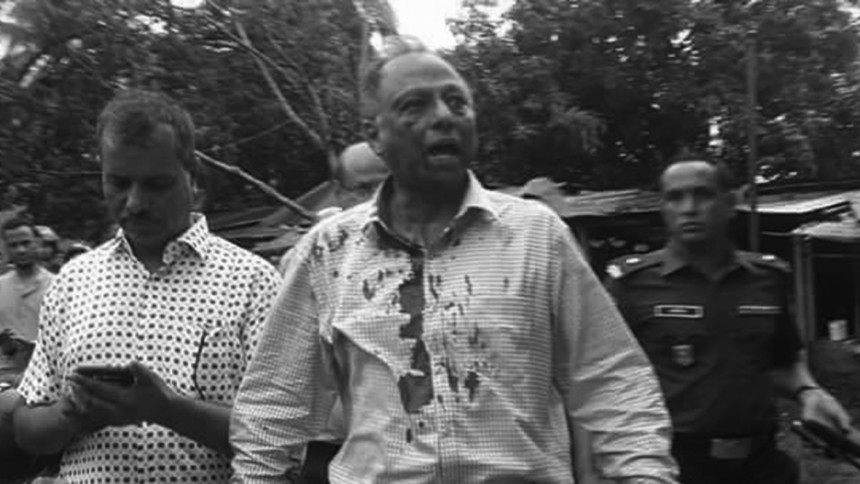 Commenting further on the issue, he said: "As a minister, I am not responsible to take information about such an attack on an accused, as I have many other urgent tasks."
He also called out to BNP to "replace" Moudud Ahmed, citing reason that Moudud demanded his (Anisul Huq) resignation over attack on Mahmudur Rahman.
"A serial bomb blast was carried out on at the court premises across the country while Moudud Ahmed was the law minister. Two judges were killed," the minister said.
"Then Moudud did not resign as law minister. Now Moudud demands my resignation. Therefore, BNP should replace him within the party," he said.
The law minister speaking to reporters after attending as chief guest to a workshop for the lower court judges and lawyers at the judicial administration training institute in Dhaka.